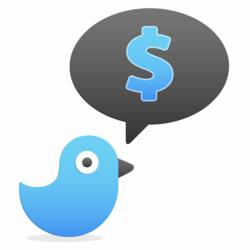 no interaction, comments, or re-tweets will result from these followers, but it definitely creates the illusion that the buyer's page is popular, which hopefully will attract new visitors
New York, New York (PRWEB) November 13, 2012
This year has seen a few controversial stories emerge from the social media world, when a flurry of news reports exposed to the public that Hollywood actors and even politicians buy Twitter Followers to increase their credibility online.
What is the process behind this practice? How are they able to increase their following with 'fake' followers?
Mark Johnson, managing director of http://www.Buy-More-Fans.com, shares the secrets behind his business, and explains some of the processes involved to artificially grow a fanbase overnight.
1- Owning multiple Twitter accounts
Everyone can sign up for a free Twitter account, the only requirement is to have an valid email address. If someone owns 10 different email addresses, they can sign up for 10 Twitter accounts, and become followers of their own Twitter page; therefore increasing their following by 10.
As Mark explains, a quick Google search for " buy Twitter accounts" shows us that some people have taken this concept to the next level, creating hundreds of thousands of accounts and selling them in bulk to businesses like Buy-More-Fans.com. The buyer gets access to the login information and passwords of every single Twitter account and email address. This information is then entered into an automated software, ready to deliver thousands of Twitter Followers to anyone wanting to artificially increase their fans.
2- Trading Twitter followers
Some sellers develop online communities of real human members that 'trade' Twitter Followers. The concept is straightforward: "If you scratch my back, I'll scratch yours". Every time a user follows someone else's Twitter page, he/she gains one credit which is worth one follower on his/her own page. Just like in some torrent exchange communities where the upload/download ratios have to be kept at 1:1, the same rule applies here, so everyone gains fans equally.
When celebrities, politicians or businesses buy Twitter followers, no interactions, comments, or re-tweets will result from these, as they will always remain inactive, but it definitely creates the illusion that the buyer's page is established, or popular, which can fool unsuspecting new visitors, and hopefully convert them into new fans or customers.