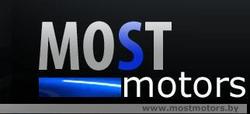 We'll help you answer the question
Minsk, Belarus (PRWEB) October 16, 2008
MostMotors Company is ready to drive the market with its personalized approach to online car buying. MostMotors will provide Auto Purchase Consulting Services to customers in Belarus.
There are a number of ways of buying cars - customers can go to a dealer, a private owner, a second hand car selling agency or a car auction. MostMotors will assist their clients in searching and buying a new or used car from the U.S. car auctions, such as Manheim, Copart, IAAI, SalvageDirect, eBay and Cars.com. Their service will take advantage of the conveniences and benefits of using the Internet as a searching and purchasing tool, the company's primary focus being on honesty, integrity and personalized service.
"We'll help you answer the question "should I try to buy a car from an auto auction?" said Ilya Stepuk, MostMotors President. "Our managers know the ins and outs of purchasing a new or used vehicle from an auto auction and will research, locate and then get the best possible price for the car that you want. With MostMotors, you get an expert advice that saves you from terrible situations which would otherwise occur from your improper knowledge of auto auction car buying."
Buying a car at the auction is quick and convenient. MostMotors customers will learn how a car auction works, including what takes place, what to expect and how to buy used cars from an auto auction in the U.S. "If you've decided to buy a used car, you've already made a smart decision. With the assistance of MostMotors you can get a car from an auto auction that's as good as a brand-new car, without suffering the depreciation that wallops new car buyers," added Ilya Stepuk.
About MostMotors
MostMotors is a Minsk-based company providing auto purchase consulting services to customers in Belarus. For more information, please visit http://www.mostmotors.by
###