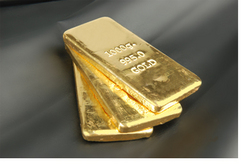 London, UK (PRWEB) August 29, 2009
This summer has seen a rise in the price of gold being traded on international markets. With concerns about inflation, as governments print more money to try and get the world out of recession, the gold markets show no signs of cooling unlike the currency markets which continue to fluctuate. Investors are rushing to Gold, the safest store of wealth.
Jason Cozens, Managing Director of Au (http://www.goldmadesimple.com ) said that, "Investors are becoming increasingly keen to buy gold. Here at Au we have seen a sharp rise in the number of enquiries recently. Notably enquiries are coming from small; first time investors as well as seasoned financial experts. Recommendations from financial advisors are fueling a rush to commodities and in addition many people are ensuring up to 40% of their investment portfolio is in physical Gold".
The advice of financial experts seems to consistently recommend investment in gold. Gold has always been a safe haven and a recession proof investment. As a rule, it behaves in an inverse way to the value of the US dollar. In other words as the value of the dollar falls the value of gold rises.
One of the biggest innovations in today's gold market is the emergence of online gold exchanges like Au, which can be found at http://www.goldmadesimple.com. This revolution has opened up the market to smaller investors in a way never seen before. It enables investors to buy gold and then for the gold to be stored securely in professionally run vaults. This method takes away the uncertainty and risk associated with buying and then storing a physical asset.
The demand to buy gold by ordinary individuals is so strong that novel ideas like gold vending machines are taking off in Germany and there are even rumors that the demand for gold could spark a new gold rush in the US with sales of gold mining and panning equipment on the rise.
Figures released by the World Gold Council show that total demand for gold, including gold bullion, rose to 1,016 tonnes in the first quarter of 2009 which represents a 38% increase on last years figures.
It's a very interesting and exciting time for gold and those wishing to invest in gold or sell gold.
For additional information on the news that is the subject of this release:
Contact:
Jason Cozens
Managing Director
Au
http://www.goldmadesimple.com
###