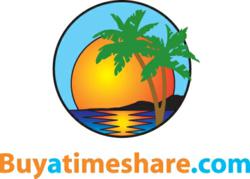 These new tools make it simple for buyers, renters and sellers to connect and agree on purchase decisions that will ensure excellent value for great vacations.
Merrimack, NH (PRWEB) May 26, 2011
Online timeshare resale and timeshare rental expert BuyaTimeshare.com has launched a series of new customer interface tools which allow consumers more control over the way they can find their next vacation destination.
"We identified and enhanced areas of our website in order to raise the level of service and meet the requirements of our customers, whether they are sellers, buyers or renters," said Wes Kogelman, president and CEO, BuyaTimeshare.com.
Potential timeshare buyers or renters seeking the best deals possible can create an account through the program called Timeshare Pulse. This exclusive platform provides buyers and renters with nightly updates on newly advertised properties and price changes on accommodation previously under consideration – all directly sent into the customer's inbox.
This new platform also allows offers to be managed online by buyers, renters and sellers without the need to contact the other party on the phone. The system provides each party with the ability to accept, decline or counter an offer through the network, with the ability to continue the negotiation process until an agreed-upon price is accepted by both parties.
For those sellers and renters who have placed an advertisement on the BuyaTimeshare.com website, new tools allow them to manage the details of their ad and change any information necessary, including prices, without the need to contact the company's customer service department. A login and password is provided which provides the advertisers with direct, online access to the information and the ability to make changes at their convenience. If they have multiple ads in the system, they can link those ads to manage and edit them from one online account.
New Resort Pages have been developed for resorts with inventory advertised on the website, providing potential buyers and renters with comprehensive information to make an educated decision about that resort. Because of the online interactivity demanded by today's travelers, these pages allow anyone to place a resort review if they have a Timeshare Pulse account. As with any reputable website looking to meet the needs of the traveling public, these reviews can be very helpful for those consumers looking to rent timeshare or buy timeshare.
"Today's consumer wants the information at their fingertips to make decisions about their next vacation. They don't want to wade through endless pages of material in an online excavation project," said Kogelman. "These new tools make it simple for buyers, renters and sellers to connect and agree on purchase decisions that will ensure excellent value for great vacations."
About BuyaTimeshare.com
BuyaTimeshare.com is an internet advertising and marketing company for timeshare owners who seek to sell timeshare or rent timeshare by owner. The company has been in business since 2000 and was ranked by Inc. Magazine as one of the fastest-growing, privately held companies in the country last year, making the prestigious Inc. 5000 list. BuyaTimeshare.com was also listed as one of BusinessNH Magazine's Top 10 Companies to Watch in 2009 and the company also operates Timeshare Pulse, an innovative program designed to help buyers and renters find the timeshare vacation of their dreams. For more information, please visit http://www.buyatimeshare.com or call 1-800-882-0296.
###