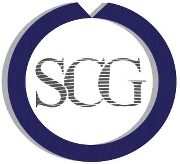 "We attribute our success to our stellar reputation in the business and our competitive pricing on Iraqi dinar"
Atlanta, GA (PRWEB) December 05, 2012
SCG has, in the past ten years, emerged as the industry leader in the currency business by providing customers who want to buy Iraqi Dinar (IQD) with low, competitive pricing, a variety of programs, several payment options, quick shipping, and a commitment to customer service. "If a customer is seeking an Iraqi dinar dealer which is truly compliant with all industry and government regulations, then we are at the top of the list," says COO Frank Bell. "Our customers can be assured that we will be here when they want to buy Iraqi dinar or exchange their currency."
"We are also very proud of our charity program, SCG Gives Back," Rhame says. "At the end of this year, we will have donated $65,000 to such worthy charities as The Salvation Army, Make-A-Wish foundation, Wounded Warrior Project, and the Multiple Sclerosis Society, and we will be continuing our monthly donations in 2013. Our customers actually make the choice by voting for one of the charities each month."
SCG offers both full payment and layaway options for buying Iraqi dinar. It recently added a Guaranteed Layaway program in which customers receive dinar for any payments made even if the order is not paid in full. Layaway programs include a 45-day program with only 5% deposit, a guaranteed 30-day layaway that offers an auto exchange to a new 30-day layaway for a small fee, and a new 90-day guaranteed layaway program that allows the convenience of four payments. Customers can choose eCheck, wire transfer, or mail payments for all layaway and full purchase dinar orders, and COD service is available for full purchase orders. The company also developed a loyalty program this year to reward its customers.
"We put a good deal of thought into rewarding loyal customers, so our team brainstormed to come up with a loyalty program that would give them even more reason to buy dinar from Sterling. With the loyalty credits they receive for any payment they make, they get the most competitive prices in the business for their dinar purchases. Some of our customers are even able to receive dinar without making a payment by using the loyalty credits they have accrued," says Bell.
In addition to Iraqi dinar, Sterling offers customers the opportunity to buy other currencies such as Vietnamese dong, Euro, Chinese yuan, South Korean won, and many other exotic currencies.
Sterling Currency Group / DinarBanker has been in business continuously with an outstanding reputation since 2004 with the highest BBB rating of A+ and is a registered Money Service Business with the United States Treasury Department. It is licensed either directly or through agent relationships in every state that requires currency exchangers to be licensed (a total of 39 states). The company has extensive capital resources and is committed to exchanging currencies for its customers at any time.
From service to pricing, from transparency to regulatory compliance, Sterling Currency Group / DinarBanker sets itself apart from competitors in every way.
For more information on Sterling Currency Group, visit http://www.sterlingcurrencygroup.com or call 888-346-2771.