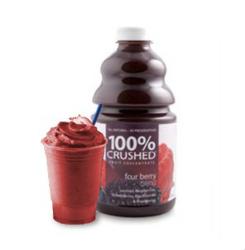 Toronto, ON (PRWEB) June 10, 2013
Easy-to-make, nutritious smoothies from Dr. Smoothie that are usually only available at high end cafes, are now available from Buy Coffee Canada from Newfoundland to British Columbia with free shipping.
Dr. Smoothie products are made from 100% real crushed fruit, meaning there are no artifical flavours, they are completely fat-free, contain no dairy/lactose and meet USDA's 100% fruit requirements. While those watching they daily sugar intake should control their portions, the smoothies feature no added sugar aside from what is in the fruit itself. They are loaded with anti-oxidants, which may help fight signs of aging and helps to boost immune system function.
Dr. Smoothie's exceptional quality results in drinks that are as delicious as they are nutritious. Fruits are artfully combined to enhance their taste, energizing to both satisfy your cravings while getting you closer to your daily recommended fruit and vegetable intake.
Currently in stock are the: Acai Plus, Banana, Four Berry Blend, Mango Tropics, Peach Pear Apricot Blend, Pineapple Paradise, Strawberry and Strawberry Banana. More information can be found at the Buy Coffee Canada Dr Smoothie page.