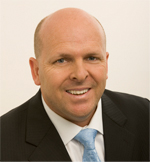 .....in the 15 years that we have been operating, we have purchased more than $1.8 billion worth of property on behalf of home buyers, investors and developers
Sydney, Australia (PRWEB) September 21, 2011
In 1997 PKProperty's Peter Kelaher opened Sydney's first Buyers Agent office in Sydney, Australia. Known as an innovator in the real estate industry, Kelaher is breaking new ground again, by introducing open-for-inspection insurance for property sellers.
This is just another step in meeting the needs of what Kelaher believes has become a dynamic market, one with continually changing needs and requirements.
"When I established PKProperty as a buyers agent, the concept was foreign to many Australians." he said. "However, in the 15 years that we have been operating, we have purchased more than $1.8 billion worth of property on behalf of home buyers, investors and developers."
A member of the Real Estate Institute of Australia, Mr Kelaher knew first hand that there was a need for buyers to be represented by professionals in what can be multi million dollar transactions.
"Our team's negotiation skills are second to none," he explained "which results in our clients securing their properties at the best possible price."
PKProperty has now been involved in transactions with almost every real estate agency in Sydney, and, as a result, had built up an enviable network of contacts. This, in turn, allows the company access to properties that may not be advertised publicly.
Open Home Insurance
His involvement, as a Buyers Agent, in so many property inspections and open homes revealed to Mr Kelaher the risk of theft that property owners faced whenever a prospective buyer crossed their threshold.
"People often believe that their standard Home and contents Insurance will cover any loss or theft that occurs as a result of opening their home for sales or rental inspection." said Mr Kelaher. "But it is important to realise that once a person is 'invited' into your home, as is the case with open-for-inspections, your insurance will no longer protect you."
Many property sellers assume and expect that their real estate sales agent will take responsibility for any theft from, or damage to, their home during an inspection. While this is not the case, Mr Kelaher's new Open Home Insurance, gives agents the opportunity to suggest such cover to their clients, to allay the fears of those who are particularly vulnerable.
Landlords and Agents Need Cover For Tenanted Properties
For tenanted properties, however, the rules are different. In the 2010 reforms to the Residential Tenancies Act (clause 61), it is stated that should a tenant suffer loss or damage of goods after being forced to open their homes, then the landlord or agent could be held responsible and be forced to pay compensation.
So when a tenanted property is put on the market, Open House Insurance is an option for landlords and agents to take very seriously.
In establishing Open House Insurance, buyers agent Peter Kelaher extends his interest in consumer protection to property sellers.
Discover the benefits of Open House Insurance at http://www.ohis.com.au
About PKProperty
PK Property is Sydney's First, Largest and Most Experienced Buyer's Agency. After spending more than a decade in real estate sales, PK Property's founder, Peter Kelaher, introduced the concept of Buyers Agent to the Sydney marketplace in 1997, and the company has since purchased more than $1.8 billion worth of property on behalf of home buyers, investors and developers.
PK Property's services cover all aspects of the purchasing process – from finding the right property and determining its true market value, to negotiating the best possible price and bidding on clients' behalf at auction.
About Open House Insurance
Open Home Insurance & Security Pty Ltd (OHIS) is dedicated to protecting Vendors, Landlords, and Tenants during open and private inspections. After hearing countless stories of theft and damage at open inspections in over 20 years in real estate, then discovering that the vast majority of insurance companies did not cover theft, accidental and malicious damage, Founder and Director Peter Kelaher thought it was about time to change the landscape in regards to how an open home inspection should be conducted and protected.
In partnership with Underwriting Australia P/L and QBE Insurance (Australia) Limited (Australia's largest international insurance and reinsurance group) the Open Home Insurance Policy  was designed specifically to protect property owners from potential loss during an open inspection - the first of it's kind in Australia.
Complementing this important new insurance product is another 'first' in the Real Estate Industry... a product we call Open Home On-site Security. OHIS has partnered with Australia's largest security company, MSS Security, who has unrivalled experience in protecting some of the nation's high profile properties.
Together, these two complementary products bring a new level of peace of mind to vendors, landlords and tenants when opening their homes during inspections.
To simplify the process OHIS has engaged Campaigntrack - a pioneering automated online publishing system that in recent years has changed the face of the real estate industry in Australia and New Zealand. Both OHIS products have been made available through Campaigntrack's online system.
In both the vital areas of Insurance and Security, OHIS has partnered with industry leaders to provide an industry-first solution to Vendors, Landlords and Tenants when selling or leasing their properties via open or private inspections.
More details about PKProperty Buyers Agent can be found at http://pkproperty.com.au
###