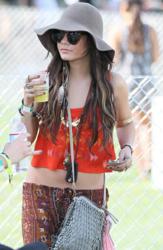 one for every occasion, every type of hair and every style
(PRWEB UK) 30 May 2012
With June just around the corner it can mean only one thing – festival season has almost arrived. This summer's line-up is better than ever, with the Download, Wireless and T-in-The-Park festivals headlining artists such as The Prodigy, Rihanna and Snow Patrol.
Festival goers around the country are going mad for the latest camping equipment, and most importantly, the ultimate fashion accessories. Websites such as ASOS and Top Shop are promoting weird and wonderful festival outfits to suit everyone from rockers to ravers.
Leading hair extensions retailer, BuyHair.co.uk, has noticed a big increase in sales of Hair Feathers as the temperatures soar and the festival season nears. Hair feathers are fitted using a micro ring so that no damage is caused by harmful glues. Each hair feather is hand manufactured in the UK, and is created using multi coloured rooster feathers. Though most people decide to wear natural colours such as cream and brown, some go for more eye catching colours such as green and orange. There seems to be one for every occasion, every type of hair and every style.
Hair Feathers first became popular in America after legend Stephen Tyler was spotted wearing them. Miley Cyrus has been photographed wearing long green Hair Feathers, complementing her skin and eye-colour. Drew Barrymore was also spotted wearing grey hair feathers, drawing attention to her beautiful blonde locks. Other celebrities who have worn hair feathers include Beyoncé, Hillary Duff, Selena Gomez and Vanessa Hudgens.
Discover more about hair feathers and choose the perfect colour to match your ultimate festival outfit at BuyHair.co.uk