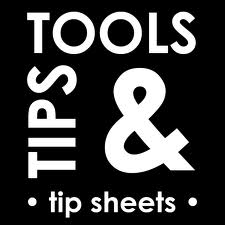 Considering some of the home security pros and cons is a critical part of buying a home. Looking around the home, neighborhood, and community, can greatly help.
Reston, VA (PRWEB) January 14, 2013
SecuritySystemReviews.com, a site providing home security system reviews and a resource to compare security system pricing, created a list of tips to guide home buyers in their decision, when it comes to safety and security considerations.
1. Always research a neighborhood before making a home purchase. Even if a neighborhood seems safe, it's very easy to do a search to find statistics, such as crime rate and sexual offenders that may be living in the area. Many buyers without children may not consider security of a neighborhood or may see it as unimportant, but it is important to avoid burglary and other intruders from becoming a problem after the purchase of a new home. Of course crime can happen anywhere, but when buying a new home, a buyer should feel safe at all times, including after dark. It's a good idea for potential buyers to visit the neighborhood after dark, and observe how everything looks. Talking to neighbors is also a great way to gauge the safety of the area.
2. Consider whether or not the home already has a security system, and whether or not the system is in proper working order. Of course it is possible to install a security system later, or add DIY security system equipment, but a home that is already wired for a security system can be a big time and money saver for the buyer in the future. If there is not a security system already in place in the home, it's wise for a buyer to receive information about the cost of installing the type of system needed prior to purchasing a home. Often a potential buyer can receive an instant quote from home security system companies, to give an idea of the additional cost required. Along with a security system, potential buyers should also check for other safety equipment, such as smoke and carbon monoxide detectors, prior to making a purchase. These pieces of equipment are vital in a home, and if they are not installed or working properly, it can be extra time and money in the future for the new homeowner.
3. Check heating and cooling systems. Not only can a heating and cooling system be expensive to repair or replace, but a system that is not in proper working order can be potentially dangerous. A system that is outdated or doesn't appear to be working properly should be a big red flag to a would-be buyer.
4. Check the condition of locks on doors and the quality of windows. Doors and windows are the most vulnerable place in many homes, and replacing doors and windows can be a big expense for a home buyer. Old wooden doors and windows, sliding glass doors that are in bad condition and locks that are worn are all potential points of weakness when it comes to home security, so a buyer should always keep these items in mind before making a purchase.
About the Company
SecuritySystemReviews.com is a website offering reviews and comparisons of home security system brands. All reviews are comprehensive and unbiased, to guide consumers in their purchase of a home security system.