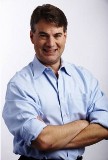 As the old saying goes, 'you make your money when you buy the house; you get paid when you sell it'
Austin, Texas (PRWEB) September 20, 2012
Phill Grove, the creator of the 'Assignment of Mortgage Payments System' and the 'All In One-Done for You' system, has released a new report called "7 Tips to Buying Real Estate for Investors". This report is now available for free on his official website. Click here to view this free report.
"As the old saying goes, 'you make your money when you buy the house; you get paid when you sell it'," says Phill Grove, who has completed more than 1,200 real estate transactions since 2003. "Therefore, these tips on how to buy a house that I'm giving away in my free report can be the difference between a profitable deal and your final deal."
To find out from Phill Grove the pros and cons of owner financing, click here.
"My first bit of advice is to learn multiple ways to buy and sell a house," continues Mr. Grove, who owns Austin Real Estate Company Hippie Hollow Homes and Love American Homes. "It's tough to get leads in real estate, therefore, when a motivated seller calls you, you should know as many different ways to buy a house as possible. In my career, I've had many successful and profitable real estate transactions from sellers who had conversed with other investors prior to me that couldn't help them. Don't miss out on potential sales because you don't understand how to sell a house with little or no equity."
To read the full report "7 Tips to Buying Real Estate for Investors", please visit http://www.reimaverick.com/tips-on-buying-real-estate-for-investors/
About Phill Grove: Phill Grove is a real estate investor in Austin, Texas, who has successfully participated in more than 1,200 real estate transactions since 2003 using a variety of real estate strategies. His belief is that real estate professionals should understand multiple strategies on buying and selling houses and use only the strategies that the market dictates to solve the problems facing those in the market. For more information on the housing market, visit Phill Grove's Official Blog Site at http://reimaverick.com