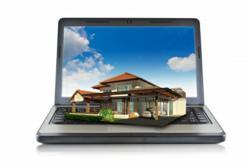 Investors can earn as much as 50 percent in one year purchasing tax certificates.
Miami, FL (PRWEB) December 12, 2012
Purchasing real estate is one area that investors explore when deciding how to grow personal wealth. While traditional real estate transactions require many steps, one expert has simplified how to purchase properties at a discount. A new buying real estate at government auctions course has been launched at http://www.tedthomas.com. This course was authored by 20-year tax certificate and tax deeds teacher Ted Thomas and is designed for investors of all skill levels.
Tax auctions are one way that a person can legally purchase real estate by paying the delinquent taxes not paid by a property owner.
Most U.S. states sell certificates at auction to the highest and sometimes lowest bidder. It is these certificates that can be purchased by investors to earn a government-backed return on the investment.
"Investors can earn as much as 50 percent in one year purchasing tax certificates," said Ted Thomas in his new training course. These returns are backed like a standard mortgage agreement and these sales help stimulate the local government economy. The shortfall that is caused by non-payment of taxation can affect those working in local, city and state government positions.
The new tax information that is taught by Ted in his new course and subsequent training materials is repeatedly updated as new information is obtained. Taxation rates can change annually and some states could change the redemption period to take ownership of a tax delinquent property. The new training available offers a trusted way that investors can learn apart from obtaining outdated publications online.
As of 2012 U.S. Data, there are now 3,147 listed counties that have taxation procedures that involve government auctions. This information includes boroughs in New York as well as parishes in Louisiana. TedThomas.com includes over 30 books written by Ted Thomas that each provide value to beginning and advanced investors that choose to learn more about tax liens and tax deed sales.
The new government auctions course information can be accessed in online and in print form to make it effortless for men and women that take an interest in this topic to explore the training now offered by tax liens certificate teacher, Ted Thomas.
About Ted Thomas
For more than 20 years, Ted Thomas has taught his expert investing training to those getting started in mastering tax lien and tax deed sales. Hundreds of offline workshops and seminars have been taught by Ted through the years and thousands have completed his training. The creation of the official Ted Thomas website in 2004 has helped more people to learn about mortgage-free real estate investing and other areas that include guaranteed investments. As one of the largest sources of tax based information products in the U.S., Ted Thomas continues to be a leading educator for men and women worldwide.