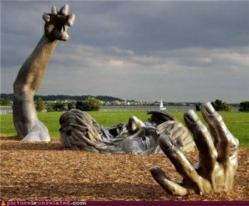 The economy has made it difficult for anyone to manage their mortgages, bills, and taxes at the same time.
Austin, TX (PRWEB) March 16, 2012
A recent article from Absolute Rights covers the process involved in buying a tax lien property and serving as a direct hard money lender. The article calls a Special Report from Independent Wealth Alliance the perfect resource for learning the ins and outs of the process.
"Double Guaranteed Returns: How to Earn Safe 14% Annual Returns Like Clockwork" is an 11-page report simplifying the tax lien investing market and providing feasible strategies for getting started, improving current investments, and developing a team of support around the money involved.
The economy has made it difficult for anyone to manage their mortgages, bills, and taxes at the same time, leading to more foreclosures in one time period than any realtor could possibly remember, the article said.
That's opened up the opportunity to generate returns through tax liens that are up for grabs on a daily basis. They can be picked and chosen for their appeal and potential, making investments in real estate tax liens a more controllable endowment.
The feeling of being in charge of investments isn't always present in today's marketplace, the article mentioned. If the right research is done, the right lien is found, and the right resources are available, "Double Guaranteed Returns" will be worthy of its title.
The report even includes three rules of thumb when making these sorts of investments, which can ensure the best chance of financial success. It explains the loan-to-value ratio as it pertains to tax lien investments, and gives advice on appraisers and loan terms.
There's finally a solution to the dead-end stock market and gloomy economy, claimed the article, and real estate tax lien investing, when done right, allows money-making without running through the typical risks. There's no more need to rely on a financial advisor to suggest "probable" or "likely" scenarios, only to take a fee off the top for their services. Now the possibility of individual control over money has become a reality.
Absolute Wealth and its membership program the Independent Wealth Alliance release Special Reports like this one and other informational materials on investment strategies dedicated to earning exceptional returns.
For the surest way to get educated on buying a tax lien property, the article mentioned the availability of the report at http://www.absolutewealth.com/reports/double-guaranteed-returns/.