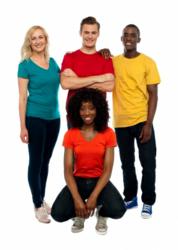 According to the guide, 10,000 guaranteed unique visitors to a website can be purchased for about $21.
Danbury, Connecticut (PRWEB) December 26, 2012
Increasing website visitors is one way that companies or entrepreneurs conducting business online can grow sales. A new buying website traffic guide has been released online by MarketersBlackBook.com. The guide can be accessed online at http://marketersblackbook.com/paidtraffic/how-to-buy-bulk-traffic.
This guide provides an overview of how to reach more paying consumers without spending money for additional advertising costs. According to the guide, 10,000 guaranteed unique visitors to a website can be purchased for about $21.
Top search engines have made changes to the way that search results are displayed when users search for words and phrases. These efforts have been adopted to help clear the results that are presented from spam or information that is deemed useless to the average Internet user.
These changes have made it more difficult for some companies to appear higher in search engine rankings when promoting products or services online.
The new traffic buying guide is one resource that a website owner can use to become educated about alternative ways to capture sales online. The concept of companies paying for visitors to a website is not a new one although the way that visitors are acquired has changed. The growth in the social media sector has provided more ways that companies can keep in virtual contact with consumers that are interested in purchasing products, services or obtaining more information.
The MarketersBlackBook.com website held its first in-person training event in early 2012. The success of this event has led to additional training events that took place in August and November. Brand new events are scheduled throughout the 2013 year to offer advanced training strategies to companies that are growing a business online.
A new YouTube video channel has been launched to provide tips and strategies through streaming video online at http://www.youtube.com/marketersblackbook.
About Marketer's Black Book
The Marketer's Black Book website is now visited by thousands of business owners and entrepreneurs each month that search for ways to market products and services online. This 21st century marketing company offers free and premium training from its website and offline. The experts that own this website own more than 300 websites that are successful online. The Marketer's Black Book team includes business professionals that are also top speakers who frequently teach at events around the U.S. The 2010 launch of this company has helped to provide more marketing resources online.