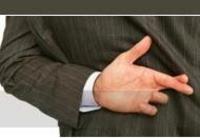 the industry is setup specifically to avoid comparison-shopping by the consumer
Richmond, VA (PRWEB) November 9, 2010
When U.S. Consumers head out for Veterans Day sales to buy a mattress this week those little blood sucking insects are not the only predators that should concern them. Mattress sharks are swimming in the holiday sales waters, and they will suck the money right out of a consumer's wallet.
Popular consumer website MattressScam.com claims that the "industry is setup specifically to avoid comparison-shopping by the consumer". So what is a consumer supposed to do to avoid the tactics of the sales sharks swimming around the discount mattress stores? According to MattressScam.com, there are three very specific situations present in the mattress industry that create a breeding ground for high pressure sales sharks and their trickery. Understand these elements, says the website, and you can buy a mattress with confidence and avoid getting bit by the shark.
One of the problems is that no individual can tell you what mattress to buy. Unlike most other products, there are no reviews or reports that can tell you which mattress works well for you. Individual body comfort is just that, individual. According to the website, "with the right knowledge the mattress shopper has the confidence needed to beat the salesman at his own game."
The website claims that if the consumer can decode the complex naming, branding, and mattress jargon used by the manufacturers they can save hundreds of dollars along with plenty of time and frustration.
"We uncover the mystery that surrounds the hundreds of sub-brands, the physical characteristics that are created solely for marketing, and even those curious amateur road signs and classified ads for discount mattresses" says a representative from iMarket Ventures, LLC, the website's owner.
MattressScam.com is a consumer advocate website that provides those buying a mattress with a thorough understanding of the techniques that are designed to confuse them. It is owned and maintained by iMarket Ventures, LLC.
###