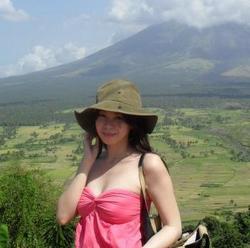 "Sponsor BuySellSchools.com!"
(PRWEB) September 27, 2010
Russel Gabiola, an ordinary 25 year-old teacher and webpreneur, took the courage of sending out a press release to get the attention of famous people who can sponsor BuySellSchools.com.
According to Russ, "This is a gimmick for sure, but I am serious about this. Right now, I am in the house thinking of nothing but how to make my website get noticed. I had no income for the past month. With no permanent job, I know I need help. I hope my press release will somehow be read by top companies or even Hollywood celebrities out there who can become sponsors for BuySellSchools.com."
Russel adds, "A single sponsorship will cost $100. In exchange for the sponsorship, the company's logo or sponsor's name will be permanently shown on the homepage of the website. I was thinking of contacting TMZ.com, my favorite gossip show or FriedEggs.com, a controversial site on Flippa for sponsorships, but I was really hesitant. I wanted to gamble but a website with a starting capital of only $15 would simply not be recognized. This time, I hope I get the chance."
BuySellSchools.com is the first and only school marketplace online. It lets you post important school announcements, advertise learning centers for sale, offer educational products and services and contact tutors for hire. Website features include automated listing approval, easy Paypal and credit card payment, RSS syndication, and direct contact with buyers anywhere in the world. The listing fee is only $5.99 for 30 days. "You can basically list anything that is school related," said Russ. "But as part of BuySellSchools.com's grand launch, the first 100 listings from advertisers will be approved automatically for free!"
For inquiries, please visit BuySellSchools.com or add Russel Ann Gabiola on Facebook. You can also email sales(at)buysellschools(dot)com.
###