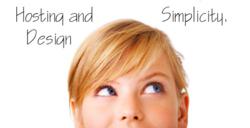 Bitronic Technologies gave a me a great deal, web hosting at only $2.75 a month and a free domain name.
New York, NY (PRWEB) November 29, 2011
Bitronic Technologies, web hosting that's USA based. They provide amazing service and you dont have to buy a web domain name you get a free web domain name with any purchase.
This Holiday season Bitronic Technologies is offering free domain names with any purchase, this is an amazing deal. Bitronic Technologies is looking to push into the domain registration market, and is willing to hand out domain names to do so. If you want a new domain name this holiday season Bitronic Technologies is the best place to be.
The world today is dominated by mere web presence. Be it breaking news or looking out for an apartment, buying a gift or simply disseminating views on the latest hot trends, websites have become an integral part of our daily existence. You too can join the web presence band wagon with some low cost, but premium web hosting services from Bitronic Technologies.
Bitronic Technonologies now offers the following useful features: Easydesign templates, Database coupled with scripting support (SQL & PHP), Email Accounts, 24/7 Sales and Support, 30 Day Money Back Policy, and More.
In today's world, people are on the look out for superior quality products at the lowest price. There are innumerable hosting services for those who are looking for the low cost hosting option. Bitronic technologies is offering the best deals on web hosting, web design and domain registration this year, check out this hot new company. Bitronic Technologies is pretty much the only company out there right now offering free domain names with a purchase of any size. The coupon code to get your free domain is: freedom. Eyes will be on bitronic Technologies this holiday season, with amazing deals like this how could they not be.
###