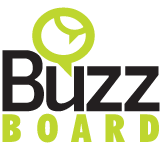 The data behind the BuzzBoard app is what makes it such an effective tool for opening doors and closing sales.
Lyndhurst, NJ (PRWEB) June 19, 2013
Digital media sales organizations from the US to the UAE are choosing BuzzBoard by vSplash to increase digital media and marketing sales productivity. The Dallas Morning News and Dubai-based Local Media are among a growing list of media companies that are now using BuzzBoard to increase the productivity of each sales rep by arming them with actionable intelligence and minimizing the time spent on non-selling tasks.
"The data behind the BuzzBoard app is what makes it such an effective tool for opening doors and closing sales," said D. Brian Ritenour, General Manager, Digital Sales at 508 Digital, The Dallas Morning News. "BuzzBoard not only saves our sales reps hours of time in pre-sales prospect research, it provides the credibility that gives our reps and our customers confidence in the solutions we propose."
"BuzzBoard offers a truly modern way of selling digital products and services," said Wayne Foster, CEO, Local Media. "It is a powerful tool that gives our reps a competitive edge with merchants who are inundated with sales calls for an ever-increasing array of digital products and services."
"Local merchants face a multitude of digital advertising options - from banner ads to web pages to social media," said Anthony Bratti, SVP, Business Development, vSplash. "BuzzBoard enables local media reps to engage with their clients in a more credible, authentic and authoritative fashion, which can lead to higher conversion and greater retention."
GENERATING MORE SALES, FASTER
BuzzBoard helps leverage up to 60 percent more of a sales rep time for selling, leading to a rapid increase in revenues. Studies indicate 65 percent of a sales rep's time is spent on non-selling tasks like pre-sales research, preparing proposals, documentation and administrative tasks. The BuzzBoard app helps accomplish these activities within seconds by:

Automating prospecting, saving time spent on lead generation
Providing customer and competition intelligence on the fly, saving time spent on pre-sales research
Generating proposals on the fly, saving time spent on manual proposal creation
Enabling voice-recording of merchant input, saving time spent on typing fulfillment notes
Using automation and simplified tools, saving time spent on administrative tasks
"A longer and less profitable sales cycle for digital media products is creating pressure to realign the local media sales organization with the new realities of the local marketplace," said Charles Laughlin, SVP and managing editor of local media research firm BIA/Kelsey. "Among the best practices we've identified for successful sales force transformation is the deployment of robust sales force automation technology, like BuzzBoard, with a business intelligence interface that offers a single view of the customer."
BuzzBoard is designed for inside and outside digital media and marketing sales reps and managers, and may be accessed online via desktop or from the field via tablet app. Visit http://www.mybuzzboard.com for more information.
The Dallas Morning News is Texas' leading news and print media company, a subsidiary of A.H. Belo Corp. Its portfolio of print and digital products reaches an average daily audience of more than 1.1 million people and includes online news and information sites; iPhone, Android and iPad apps; The Dallas Morning News (http://www.dallasnews.com), Al Día (http://www.aldiatx.com), the leading Spanish-language daily in North Texas; neighborsgo, a consumer-generated community news outlet; and Briefing, the free, home-delivered quick-read.
Local Media (http://www.localmedia.ae) is a leading UAE-based digital media and marketing solutions company addressing the need of many businesses for a comprehensive one-stop shop designed to improve their online presence and performance.
ABOUT VSPLASH
Based in Lyndhurst, New Jersey, vSplash is a leading global provider of digital media and commerce solutions to SMB and local marketing aggregators. Using its trusted market data and analytics, vSplash identifies actual SMB needs, which represent real revenue opportunities for its partners. vSplash helps its partners capitalize on market opportunities by delivering scalable Web-based marketing, advertising, directory, commerce and fulfillment solutions for corporations, educational institutions and governments worldwide. vSplash leverages global resources and expertise deployed around the world to produce more than 10,000 forms of digital media each month.