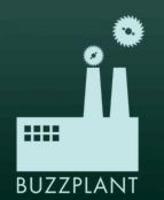 Who was the greater president, George Washington or Abraham Lincoln?
Franklin, TN (PRWEB) August 20, 2008
Franklin, TN based BuzzPlant has grown into an undisputed leader in faith-based internet and word of mouth marketing. For the past 7 years, BuzzPlant has developed into a highly respected technology company whose innovative approach has made them a one-stop shop for all internet, new media, and word of mouth needs. This includes, but is not limited to, internet marketing, viral campaigns, advertising, cell promotions, consulting, web design, and development.
Under the leadership of Bob Hutchins, BuzzPlant's approach has been purely relational. It's not just about creating the most interesting and compelling technology, its building trusted associations between both clients and consumers. When innovative marketing meets trusted relational networks, the result can't help but motivate both sales and product loyalty. "Rather than just another mass marketing tool, we view the internet as what it was originally created-for people to talk to one another. When you take the time to interact with people and find out what they like and dislike, it becomes a very powerful tool," explains Hutchins.
This consumer loyalty has caught the eye of industry leaders, including Sony, Twentieth Century Fox, Icon Films, Time/Life, Warner Brothers, Thomas Nelson Publishing, BMG and INO Records. BuzzPlant has executed creative marketing strategies for these and many other companies. Including viral videos, media streaming, large email campaigns, social network marketing, and online ad buys.
This week, BuzzPlant will be completing the NOW DEBATE THIS project. Created by Pinnacle Performance Group, which specializes in heritage education and heritage development programs, BuzzPlant designed and implemented the platform by which the entire scholarship competition was based. This included social networking programs, online video and blog programming, live web streaming and reality show style voting. The competition concludes tomorrow, Tuesday, August 19, when two students will tackle the question "Who was the greater president, George Washington or Abraham Lincoln?" to win a $150,000 scholarship to the school of their choice, with the runner-up receiving a $50,000 scholarship. BuzzPlant will be hosting not only the live debate feed, but will be tabulating the voting process as viewers decide who is the more compelling debater.
Regarding their work with BuzzPlant on the Now Debate This Campaign, Steven Feldman, Emmy Award winning television director and president of Sam Hill Entertainment states, "These guys are on the cutting edge of what is happening in the entertainment and media world right now. They never cease to amaze me with their creativity, speed of execution, and ability to draw in the target market on every project we have hired them on. After many years in traditional television and film, they have opened my eyes to whole new world and way of delivering content."
One of the more unique elements of BuzzPlant is the Ground Force Network that Hutchins owns with Beth Cathey. This innovative program has built network of volunteers across the country who embody grassroots word-of-mouth marketing campaigns. This street-team army is made up of community tastemakers and motivators who are a perfect compliment to any creative marketing campaign.
Hutchins has built BuzzPlant slowly and methodically, fulfilling the company's commitment to run debt free. Unmatched expertise in the market, combined with this dedication to ethical business practices truly sets BuzzPlant apart from similar organizations. Now, with well over 1 million email addresses in their opt-in database system, BuzzPlant is, by far, one of the largest Internet and new media marketing companies in the CBA industry.
He will be authoring a new book along with Greg Stielstra called The 10 Commandments of Faith Based Marketing due out in early 2009 on Wiley and Sons Publishers.
For interview opportunities please contact:
Lesley Burbridge-Bates
L.A.B Media
(615) 567-6201
lesley.bates@labmediaonline.com
###