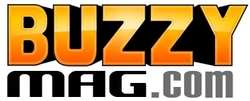 Greensboro, NC (PRWEB) March 24, 2011
Buzzy Multimedia, publisher of science-fiction/fantasy audio books, is pressing forward into print fiction publishing with the new Buzzy Mag.
Buzzy Multimedia is seeking authors to write speculative fiction with a Christian perspective. Included in the search are stories of alternate history, cyber or techno thrillers, end times, fantasy, horror, magical, paranormal, science fiction, steampunk, superheroes, supernatural thrillers, time travel and urban fantasy. We believe that imagination is given to us with the purpose to both edify and entertain and that those two properties are not mutually exclusive in nature. While the great works of C.S. Lewis and J.R.R. Tolkien are wonderful treasures, we believe there are authors alive today who also have the ability to write wonder filled stories that have a Christian worldview.
Buzzy Mag will debut science fiction and fantasy short stories, no more than ten thousand words, from both new and established authors. The magazine's team of experienced editors, who are professional genre authors themselves, will work with the writers to perfect the works. The magazine will also feature interviews with notable actors, writers, producers and other entertainment industry figures.
For Buzzy Mag's fiction pay rates and submission guidelines visit:
Buzzy Mag Submissions Information
###