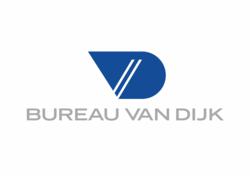 Our products empower procurement professionals and help them use information strategically to improve decision-making and efficiency.
New York, NY (PRWEB) September 28, 2012
Bureau van Dijk (BvD), the leading business information publisher, will be participating at the 11th annual ProcureCon USA Conference in Atlanta, GA, October 15 – 17, 2012. BvD will be showcasing its procurement solutions, along with its full line of business intelligence resources utilized around the world.
BvD's procurement solutions provide information on private and public companies around the world, and include standardized financials to facilitate peer analyses, financial strength indicators, customizable credit analyses, ownership and corporate linkage data, news, merger and acquisition (M&A), economic and country data. BvD's solutions help procurement professionals to reduce costs, analyze risk exposure and increase the efficiency of their strategic purchasing processes. Procurement professionals use BvD's solutions to assess supplier viability, source new suppliers, monitor current and potential suppliers, and refresh and enrich their internal data.
BvD will be giving live demonstrations of its business intelligence solutions at ProcureCon, including its new Procurement Catalyst software which is in the final stages of development and which will help users optimize BvD's data offering in the procurement function Attendees can pre-arrange a meeting or demonstration time by emailing americas@bvdinfo.com, or can stop by Booth 19 at any time during the conference. Delegates can also register for a free product trial at the event or on bvdinfo.com.
"Our products empower procurement professionals and help them use information strategically to improve decision-making and efficiency. Getting a tailored demonstration is the best way to understand how beneficial they can be and we look forward to meeting existing and potential customers at this event," says Leela Hauser, Marketing Director of the Americas at Bureau van Dijk.
BvD is a global business intelligence provider, offering extensive, analytical databases of company information including financials, financial strength, corporate structures, merger and acquisition (M&A) deals and rumors, and much more. BvD's coverage includes extensive information on private and public companies around the world and is used widely by business and procurement professionals around the world.
The ProcureCon series of events has been running for 14 years. ProcureCon USA attracts over 250 senior procurement professionals. This event covers all important aspects of modern direct procurement including transformation, talent and leadership, macro trends, flexibility and continuity, supplier relations, global sourcing, and footprint changes.
About Bureau van Dijk
Bureau van Dijk (BvD) is one of the world's leading publishers of business and company information. The company has 32 offices worldwide. BvD is best known for its range of international company information products that combines multiple high-quality data sources with flexible software to allow users to manipulate data for research, marketing intelligence and analysis. Products include Procurement Catalyst Orbis, Zephyr, Amadeus, Bankscope, Mint, Osiris and many others.
For more information please visit http://www.bvdinfo.com
ProcureCon Booth #19
About ProcureCon
Now in its 14th year, the ProcureCon series of events is pleased to return to Atlanta for its Direct Procurement event. ProcureCon USA attracted over 250 procurement professionals last year. This manufacturing focused event is an ideal place for you to network with your peers and exchange business knowledge.
Ensure procurement does not become an impediment to progress but a key driver of supply availability & continuity, business excellence and working capital for R&D investment and tightly managed growth.
For more information about ProcureCon USA, please visit http://www.wbresearch.com/procureconusa/