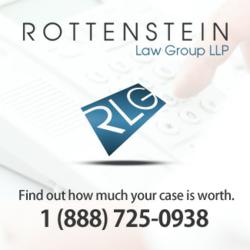 This body of evidence could prove helpful for plaintiffs at trials.
(PRWEB) June 24, 2013
A June 2013 British Medical Journal report has asserted that diabetes drugs such as Byetta and Januvia could be riskier than previously thought because drug makers allegedly withheld adverse effects data, according to MedPage Today.* The Rottenstein Law Group LLP, which maintains Byetta and Januvia lawsuit websites and represents clients in cases involving both drugs, offers its assessment of the impact of the news on type 2 diabetes drug lawsuits.
This comes about a week after the American Diabetes Association called for a safety review of the drugs. Those reports follow a March 2013 U.S. Food and Drug Administration announcement** that indicated the regulating agency was studying reports of the drugs' connections to pancreas inflammation and pre-cancerous changes to pancreatic cells. Bristol-Myers Squibb makes Byetta; Merck makes Januvia.
"The evidence supporting claims about the alleged side effects of these type 2 drugs is mounting," said Rochelle Rottenstein, principal of the Rottenstein Law Group LLP. "This body of evidence could prove helpful for plaintiffs at trials."
Each website of the Rottenstein Law Group LLP offers an informational brochure that discusses the steps that need to be taken by those who believe their diabetes drug has injured them.
*medpagetoday.com/Endocrinology/Diabetes/39803
**http://www.fda.gov/Drugs/DrugSafety/ucm343187.htm
For the latest news on defective medications and medical devices and related lawsuits, visit the Rottenstein Law Group LLP's Injury Lawyer Newswire at injurylawyernewswire.com. Readers can subscribe to the news site's stories and videos to stay on top of personal injury news.
About THE ROTTENSTEIN LAW GROUP LLP
The Rottenstein Law Group LLP is a New York-based firm that represents clients nationwide in mass tort actions. The firm was founded by Rochelle Rottenstein, who has more than two decades of experience as a lawyer, to represent clients hurt by defective medical devices and medications. (Attorney advertising. Prior results do not guarantee a similar outcome.)
Contact:
The Rottenstein Law Group LLP
Rochelle Rottenstein, Esq.
321 W. 44th Street
# 804
New York NY 10036
(212) 933-9500 (office phone)
(212) 933-9980 (facsimile)
rochelle (at) rotlaw (dot) com