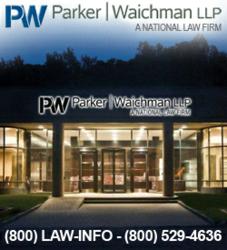 The Complaint alleges that the Defendants knew or should have known that Byetta caused serious side effects.
New York, New York (PRWEB) May 30, 2013
Parker Waichman LLP, a national law firm dedicated to protecting the rights of victims injured by defective drugs, and The Drakulich Firm, based in San Diego, have filed a lawsuit on behalf of an Arkansas man who developed pancreatic cancer and resulting injuries allegedly from using the diabetes drug Byetta. The suit was filed on May 28, 2013, in the U.S. District Court for the Southern District of California (Case No. 13-cv-99999). Amylin Pharmaceuticals LLC, Amylin Pharmaceuticals Inc. and Eli Lilly and Co. have so far been named as Defendants.
According to the Complaint, the Plaintiff was prescribed and injected Byetta to treat his diabetes beginning around 2007 and continued using it at least until June 2012. On or about Feb. 25, 2013, a CT scan determined that the Plaintiff had pancreatic adenocarcinoma, the most common form of pancreatic cancer. Once diagnosed, the Plaintiff began treatment, which included chemotherapy and radiation therapy. He went on to develop jaundice.
The Complaint alleges that the Defendants knew or should have known that Byetta caused serious side effects, yet they continued to market and sell the drug by providing false and misleading information. The suit seeks damages for extensive pain and suffering, and severe emotional distress, among other things.
Byetta was approved by the U.S. Food Drug Administration (FDA) in 2005. It falls into a class of drugs called incretin mimetics, which work by mimicking the incretin hormones that the body usually naturally produces to stimulate the release of insulin after a meal. The drugs are used along with diet and exercise to lower blood sugar in adults with type 2 diabetes.
The Institute for Safe Medication Practices (ISMP) revealed in its most recent QuarterWatch report that glucagon-like peptide-1 (GLP-1) agents – such as Byetta, Victoza, Januvia, Onglyza (saxagliptin) and Tradjenta (linagliptin) – are 25 times more likely to be linked to pancreatic cancer. The report, issued on April 18th, used information from the FDA's adverse event report database to analyze a year's worth of reports related to the type 2 diabetes drugs. ISMP found that there were 105 cases of pancreatic cancer linked to these medications, compared to a different class of diabetes drugs; 71 of those cases were associated with Byetta. The watchdog group also found that injectable incretin mimetics were 28 times more likely to be associated with pancreatitis, or inflammation of the pancreas, while oral agents were 20 times more likely to lead to the condition.
On March 14, 2013, the FDA announced that it was investigating incretin mimetic drugs after researchers found evidence of pancreatitis and pre-cancerous cell changes known as pancreatic duct metaplasia. According to the FDA, incretin mimetic drugs include: exenatide (Byetta, Bydureon), liraglutide (Victoza), sitagliptin (Januvia, Janumet, Janumet XR, Juvisync), saxagliptin (Onglyza, Kombiglyze XR), alogliptin (Nesina, Kazano, Oseni), and linagliptin (Tradjenta, Jentadueto).
Parker Waichman LLP continues to offer free legal consultations to victims of alleged Byetta injuries, including bladder cancer, heart problems, and eye injuries. If you or a loved one were diagnosed with bladder cancer after taking Byetta, please contact their office by visiting yourlawyer.com. Free case evaluations are also available by calling 1-800-LAW-INFO (1-800-529-4636).
Contact:
Parker Waichman LLP
Gary Falkowitz, Managing Attorney
(800) LAW-INFO
(800) 529-4636
http://www.yourlawyer.com