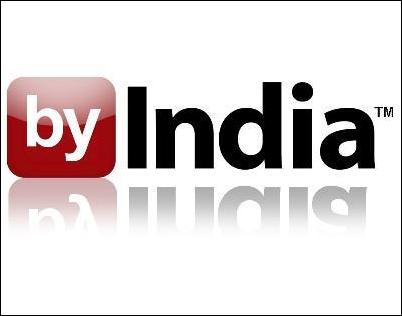 Orlando, FL (PRWEB) January 25, 2007
Web2Corp's (OTC BB:WBTO) Indian search engine ByIndia.com is debuting a new look and feel today as part of upgrading the site's functionality before launching India's largest internet sweepstakes, the ByIndia.com $5 Million Dollar (USD) Sweepstakes. The site's logo, which has been the same since the search engine's launch is also being updated to better reflect the site's new, "Web 2.0" functionality.
"ByIndia.com is a different site than it was four months ago," says William Mobley, CEO of Web2Corp, "we thought it was time to update the site's overall look to reflect that. We believe this update goes a long way to show that ByIndia.com has embraced Web 2.0 and embodies the youthful technology culture in India. Given the power of ByIndia's many different properties, they will take it from here, build unique communities on this Indian-centric site, and showcase themselves as the next leading global online economy."
"The new look is sleek and modern, with an interface that is more user-friendly for all levels of users, including a single registration access for all of ByIndia.com's properties."
ByIndia.com was re-launched in the middle of October of 2006 after being acquired by Web2Corp. The company added popular Web 2.0 functionality to the Indian-centric search engine including; news, classifieds, video sharing, personal pages, and blogs, providing Indian users with features found in various separate high-profile websites such as; eBay.com, Craigslist.com, YouTube.com, MySpace.com, and Blogger.com, all from a single web portal. The combination of these features has proven very popular, as the site has rocketed up through the Alexa.com rankings from the #4 Indian-centric search engine to number 1, and is the fastest-growing Indian search destination as well. ByIndia.com's 5 Million Dollar Sweepstakes starts on Friday, January 26th, 2007 and is expected to further accelerate the property's growth into one of India's most popular web destinations.
For more information on ByIndia.com or the ByIndia.com 5 Million Dollar Sweepstakes, please visit http://www.ByIndia.com.
To read about Web2Corp or for Web2Corp's Safe Harbor Act Disclosure Notice, visit http://www.Web2Corp.com.
Contact:
Trevor Longino,
Communications Director, Web2Corp
Office: 407.540.0452
Direct: 321.256.2939
# # #