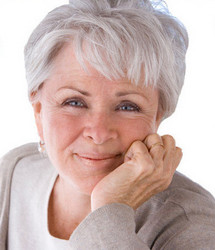 Her work has helped hundreds of thousands of people around the world and the best part is that it is extremely easy to use so anyone can benefit
Toronto, Canada (PRWEB) July 16, 2009
Byron Katie, the world-renowned self-help author, speaker and inspirational motivator, will be giving a weekend workshop based on the work from her bestselling book "Loving What Is" at the Metro Toronto Convention Center this coming October 2 to 4, 2009.
"We are absolutely thrilled that Katie has agreed to come to Toronto and to share her work, she is truly a remarkable person and has a large and loyal following here in Toronto", reports Andrew Thompson, the man behind Inspirational Works, the company responsible for bringing Katie to Toronto. "Her work has helped hundreds of thousands of people around the world and the best part is that it is extremely easy to use so anyone can benefit"
Byron Katie's story is sadly familiar to many but with an unexpected twist; a woman in her late-thirties, hooked on pain-killers and living a life of depression with thoughts of suicide. She couldn't even get out of bed until she finally hit rock-bottom one February morning in 1986. Then came the unexpected, out of the despair, a mind-shattering realization that brought everything clearly into perspective, radically changing her life. In her own words: "I discovered that when I believed my thoughts, I suffered, but that when I didn't believe them, I didn't suffer, and that this is true for every human being. Freedom is as simple as that. I found that suffering is optional, I found a joy within me that has never disappeared, not for a single moment."
Since this fateful morning more than 20 years ago now, Katie claims to have not found a single moment where she hasn't found that incredible peace and joy within or as she says a reason compelling enough to feel unhappy. She has spent her entire life since then showing people all over the world how to do "The Work" - her method of self-help that she explains was born out of her experience. The first people who did The Work reported that it had transformed their lives, and she soon began receiving invitations to teach the process publicly.
"It doesn't matter what religion or culture you come from, her work transcends any of those divides," explains Andrew who has used the work himself now for several years and has no doubt about the positive impact it can have on your life. "We all have thoughts that bring stress into our lives. Whether it's related to body image or food, money issues, career related, or about the relationships in your life with partners, friends, family, or co-workers, this is where Katie's work comes in. By following her simple steps, it helps us to see past what is making us unhappy and to find our inner balance and good feelings again. This is why we wanted her to come to Toronto, so people could learn to get past their issues and to get through the difficult parts of their lives with so much more ease and enjoyment."
Katie's weekend workshop in Toronto will begin at 7pm on Friday October 2nd and conclude with a book-signing at 9pm. It will continue all day Saturday and finish at noon on Sunday, October 4th. Seating is limited and tickets can be found at http://www.inspirationalworks.net.
For those who couldn't ordinarily afford to go, but were interested in learning from Byron Katie, Inspirational Works is having a ticket give-away contest where people can write in by email and explain why they would really benefit by going. Two tickets will be given away on Saturday August 15th at noon, so any entries are required in writing prior to then. See the Inspirational Works news page for more details.
Inspirational Works- is dedicated to bringing inspirational and motivational, life transforming events, workshops, retreats and seminars to Toronto and Canada. For more information, please visit http://www.inspirationalworks.net Media contact Andrew Thompson, call 416-963-8315 or email inspirationalworks at sympatico dot ca
# # #