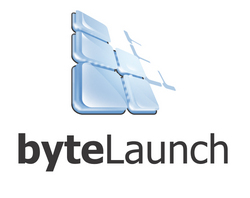 Newport Beach, CA (PRWEB) November 15, 2011
ByteLaunch, an Orange County SEO company, has proven to rise above during this down economy with fiscal gains during Q3, which has allowed it to expand operations by increasing workforce by 20% and doubling workspace with a larger office. The surge in growth has been the result of businesses recognizing the importance of developing their online presence and the rise in demand for internet marketing services, such as Search Engine Optimization in Orange County and nationwide.
The Newport Beach Chamber of Commerce reports in their economic forecast that Orange County is faring better than other California counties, but businesses still need to evolve with the changing economic climate. According to a Newport Beach board member, James Valle, "The outlook for small business is optimistic, as long as business owners adapt to the new 'lean and mean market place." Valley also mentioned "[businesses] need to re-examine their business model, position themselves to deliver the best customer value to their target audience, and enter the global marketplace if they are to survive through the next economic growth cycle." ByteLaunch has recognized the growing need for effective internet marketing in Orange County and has developed services to target qualified markets and deliver the best customers to its clients.
With business owners still on edge about keeping a lean budget, there is more emphasis on allocating the marketing budget efficiently. With an explosion in location based services, consumers are bringing their online searches local. It has become increasingly more imperative for businesses to appear on the first page of online search results regardless of size or industry. The growing trend for online marketing has directed the spotlight on Orange County Search Engine Optimization companie s.
ByteLaunch has positioned itself at the forefront of the industry by also adapting to the evolving needs of businesses. "As internet technology experts, we understand the importance of tracking and sharing data with clients. Our team developed a proprietary SEO reporting system to provide our clients with weekly rank and ROI reports." ByteLaunch also understands that it is more important than ever to stay away from start-up fees and long-term contracts, and so it has maintained month-to-month, performance-based services. This transparency has uniquely placed ByteLaunch as one of the most effective Orange County Search Engine Optimization companies.
In addition to offering SEO, ByteLaunch also offers Social Media Marketing (SMM), Search Engine Marketing (SEM), website design and software development, including BlackBerry, iPhone and mobile applications. For more information about ByteLaunch services visit http://www.bytelaunch.com or call at 1-949-274-9878.
Contact Information
Mike Plata
Marketing Director
ByteLaunch
4500 Campus Drive, Suite 380
Newport Beach, CA 92660
Ph: (949) 274-9878
Fx: (866) 301-0538
###