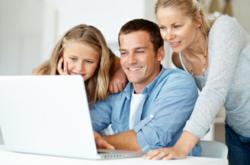 "It's a lot of work to maintain a secure, up-to-date and healthy computer... PC Complete Care does just about everything for you. Automatically." Landon Clark, Bytes Computer and Network Solutions, Network Specialist
Scottsbluff, NE (PRWEB) August 28, 2012
According to Landon Clark, Bytes Computer and Network Solutions Network Specialist, 90% of the home computer customers they work with don't have the time or the know how to perform computer maintenance necessities. Improperly implemented windows updates, virus protection and computer defrag become catalysts that make a computer slow and puts the end user's machine in the danger zone of accumulating critical errors. "Often, we see customers who don't know why they need to do these things or how to do them," says Clark.
To alleviate this problem, Bytes Computer has implemented complete system diagnostics into their PC Complete Care service designed for home users.
"The minute you download and install the program on your machine, PC Complete Care's diagnostic process begins removing anything that conflicts with the security software," says Clark. "It then takes steps to get your machine up to par with our technician health standards, optimizing your operating system to run smoother while defragmenting your hard drives. Immediate scans catch any currently existing infections," he concludes. The program also logs the computer hardware information for Bytes Computer technicians to enable efficient maintenance no matter the computer's brand or operating system.
PC Complete Care's ongoing diagnostics stop previously frequent system errors in their tracks. "The software monitors the Windows event logs and will catch critical errors as they happen," says Clark. The program then automatically notifies a Bytes Computer technician to remedy the issue. "A great example would be if your hard drive is about to fail," explains Clark. "The PC Complete Care program will note the errors that indicate this event is eminent and will notify a technician. Computer help support will contact you to make sure you are aware and have time to back up your data before you lose everything."
"We catch at least 90 percent of these types of errors when they happen," Clark says, helping computer users save precious data, time and money, while allowing them to enjoy the benefits of a fast, reliable and hassle-free home computer system. And the best part according to Clark? "PC Complete Care does just about everything for you. Automatically."
About Bytes Computer and Network Solutions
Bytes Computer and Network Solutions is the premier source for cutting edge service, on-site and remote computer help support, technology, custom applications, web design and cloud hosting for businesses and individuals in Scottsbluff, Nebraska and nationwide. Established in 2001, the company, led by a group of youthful software enthusiasts, now grosses over $1 million annually. Their newest comprehensive computer reliability service, PC Complete Care, increases computer speed and is earning rave reviews from business and individual clients.
For additional information, contact Todd Lewis, Vice President, Bytes Computer and Network Solutions, 308.635.2983 or TLewis(at)bytescomputer(dot)com.