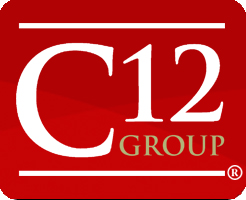 To change the world by bringing forth the Kingdom of God in the marketplace through the companies and lives of those He calls to run businesses for Him.
Greensboro, NC (PRWEB) April 19, 2013
The C12 Group, the US' leading provider of Executive Roundtables for Christian CEOs and business owners, will share success stories and lessons of how faith and ethics go hand-in-hand in the workplace, lessons that are especially important for those chosen to lead a business.
C12 members will speak to two classes from 11am-12:50pm on Monday, April 22, 2013. The discussion will be hosted by the Philosophy Department and The Center for the Integration of Faith and Work on the campus of the University of Dayton. The director of the center, Br. Victor Forlani, will also be present.
C12 Groups are designed for CEO/Owners who desire to grow their businesses into all they can be in both success and significance. They focus on lifelong learning and interaction among business professionals through "best practice" business and ministry materials that incorporate Biblical principles.
Since its founding in 1992, The C12 Group continues growing its network of more than 1000+ members in 75 metro areas across America—Christian CEOs and business owners seeking to grow professionally and spiritually with other like-minded executives.
If you would like more information on this event or C12, please contact:
Randy Warwick, Cincinnati Area Chairman
The C12 Group
4915 Laurel Wood Court
Mason, OH 45040
(513) 324-0129
randy.warwick(at)C12Group(dot)com
2013 C12 Leaders Conference:
http://www.c12group.com/2013-leaders-conference/
###