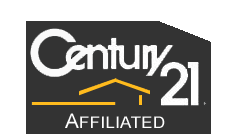 The best just got better. Century 21 Affiliated is pleased to announce the merger with Century 21 Pro-Team
Chicago, IL (PRWEB) February 28, 2013
The best just got better. Century 21 Affiliated is pleased to announce the merger with Century 21 Pro-Team, and expect to result in the world's most productive Century 21 group in 2013. Over 1100 agents in 47 locations will represent serving Illinois, Wisconsin, southeast Minnesota, and northern Indiana, the new Century 21 Affiliated Pro-Team.
"This merger makes us one of the largest brokerage companies in the United States. That notion speaks volumes to us—of how far we've come and how strong we'll grow," said Tom Bretz, CEO of Century 21 Affiliated's Chicago group. "Our goal, from the beginning, has been to be the very best. With the experience and resources of this network, we are poised and determined to be finest brokerage company in the region."
Century 21 Affiliated is a full-service agency with over 38 years of history serving real estate clients in Wisconsin, southeast Minnesota and Illinois. The Affiliated Pro-Team brings more locations in Chicago's West and South Suburbs with their trained real estate experts making the Affiliated team truly, "Smarter. Bolder. Faster."
"We are truly proud to join with Pro-Team, whose growth and success has been nothing but phenomenal," said Dan Kruse – President, Century 21 Affiliated. "All our agents are excited to offer our customers everything from more robust customer service to a bigger footprint to true one-stop shopping for all aspects of a real estate transaction."
The merger is also of great value to Affiliated Pro-Team's agents, who will share access to better tech support, customer support and data.
Said Pro-Team President Chuck Dinolfo, "This merger is a crucial step-up for all involved. Of course we're proud to be the biggest and the best, but we're all the more proud to offer our customers better service, more options, and a better real estate experience in every regard."