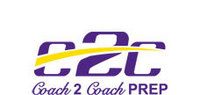 Our goal was to create a vehicle allowing high school and junior college coaches to recommend athletes deserving of recognition for their abilities and talents who may have otherwise been overlooked in the recruiting process
Dallas, TX (PRWEB) August 28, 2007
Coach2CoachPrep.com, a unique, interactive online recruiting tool has kicked off an innovative system of facilitating interaction between high school and junior college coaches and college recruiters.
"Created for coaches by coaches, this website was designed based on the input of coaches from smaller colleges who described in detail what they wanted in a recruiting website," says Jeff Morris, South Grand Prairie Texas High School Football Coach & President of Coach2CoachPrep.com.
High school and junior college coaches can log on to the site and list players from their squads they'd like to see recruited in various divisions of collegiate football. "Our goal was to create a vehicle allowing high school and junior college coaches to recommend athletes deserving of recognition for their abilities and talents who may have otherwise been overlooked in the recruiting process," states Morris. "The response has been tremendous! We're so delighted to have received numerous success stories from coaches regarding increased opportunities for their athletes," adds Morris.
In addition to video highlights, information displayed on each player includes height, weight, 40, position, transcript, ACT/SAT, GPA and coaches contact information. Over 5,000 coaches have already registered.
According to Morris, "Coach2CoachPrep.com provides collegiate recruiters from smaller colleges a valuable source of leads and contact information on prospects across the country. It is our desire to help smaller college football programs recruit in all sections of the U.S that previously may not have been possible due to budget constraints and lack of connections in distant areas."
High school and junior college coaches are invited to register today at Coach2CoachPrep.com to begin nominating players deserving a step up to the next level. College recruiters are welcome to search for players by region, state, position or ACT/SAT minimum score. For more information, please contact Jeff Morris at 817-706-4667. Or, submit your inquiries to Jeff(at)C2CPrep.com.
###