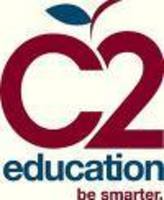 The SAT Challenge gives students a chance to really shine.
Duluth, GA (PRWEB) February 4, 2010
C2 Education is proud to announce its fourth annual nationwide SAT Challenge. "This is an event that we are always very excited to be able to offer," says David Kim, co-founder of C2 Education. "It is such a wonderful opportunity for students."
C2 Education began offering the SAT Challenge in 2007 in Atlanta and Chicago. Since then, the SAT Challenge has expanded significantly to include students from ten different states. "When we began, only a few hundred students participated in the Challenge," Mr. Kim says. "But now, the participants number in the thousands, and it is thrilling to see so many students taking advantage of this opportunity."
During the SAT Challenge, students sit for a full-length mock SAT exam. "We make sure to administer the tests under conditions that are as close to actual testing conditions as possible," Mr. Kim says. "This way, students are able to get a more accurate idea of how well they would perform on a College Board SAT." While students take the SAT, parents are invited to attend seminars about the college admissions process, scholarships, and financial aid. Seminar speakers include college admissions specialists affiliated with C2 Education and with several colleges and universities.
Mr. Kim urges students to take advantage of the many benefits that the SAT Challenge offers: "This test gives students of all ages the chance to see how they would score on the SAT without having the scores on their SAT transcripts. Despite the advent of Score Choice, many colleges still request the entirety of a student's College Board transcript, so it is still detrimental for students to have lower SAT scores on record. With this mock exam, students can see how they score without worrying about potentially harming their college admissions chances."
"In addition, the SAT Challenge gives high achieving students a chance to really shine and rewards them for all of their dedication and hard work. For students who don't perform as well as they might like, it offers the chance to target problem areas so that they can properly prepare for the College Board SAT. And for the many younger students who participate, it offers them a glimpse at what the SAT is like so that they know what lies ahead of them," Mr. Kim adds.
Students of any age are welcome to participate in the SAT Challenge. "We actually began this program with all students in the same category," Mr. Kim says. "Initially, we didn't expect many younger students to show interest. Then, in 2008, a 5th grade student named Sarah participated. Her older cousin had achieved a perfect score on the SAT and it had become Sarah's goal to also get a perfect score when her turn came around. She scored an absolutely amazing 2010 out of 2400 – over 500 points higher than the national average for high schoolers. This really opened our eyes to the hidden potential of many younger students, and we began dividing participants into age brackets in order to encourage more middle and elementary school students to take advantage of the SAT Challenge." This year, the students will be divided into two groups – those in the 9th grade or higher, and those in the 9th grade or lower. Prizes will be awarded to the top performers in each age bracket.
Awards for the top performers will include cash prizes, as well as C2 Education scholarships ranging from $100 to $500. In addition, C2 will offer door prizes that include free copies of The Smarter College Essay Writing Guide and free tutoring hours at local C2 centers. "With this challenge, we want to recognize hard working students, and we want to offer the assistance necessary to push them to higher levels of excellence," Mr. Kim says.
The SAT Challenge will begin on February 20th. For more information about the 2010 SAT Challenge or about C2 Education, please call 1 (800) 777 – 7000 or visit us on the web at http://www.c2educate.com.
###