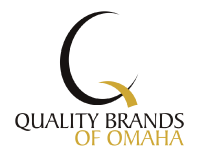 'C3 Reservations was a true turnkey solution, requiring no IT involvement from our side,' says Shane Sullivan, Operations Manager at Quality Brands, 'and C3' implementation team made it easy for us to get started right away.'
Nebraska (PRWEB) November 30, 2012
C3 Solutions Inc. is pleased to announce that Quality Brands of Omaha has successfully implemented C3 Reservations – its online dock scheduling system – to manage all incoming shipments into their location.
Quality Brands needed to implement a dock scheduling system in order to address issues related to lack of visibility on incoming orders, frequent bottlenecks creating lengthy driver wait times, and the inability to measure the receiving team's productivity.
The implementation of C3 Reservations not only corrected these issues, but also brought along a standardized process; benefiting the receiving team, management and carriers alike.

The receiving team now has a quick visual report of the daily incoming shipments.
The managers appreciate having accurate and real-time reporting on arrival times and unload duration.
Customer service reps have easy, real-time visibility on appointment's arrival status.
Quality Brands now has the tools to reduce driver wait times, eliminating wasteful and frustrating bottlenecks in the receiving zone.
'Wholesale distributors require flexible and cost effective solutions like C3 Reservations that are simple to implement', states Greg Braun Senior VP Sales & Marketing at C3 Solutions. 'The collaboration between the two companies has been excellent and we expect to see even greater benefits for Quality Brands in the months to come.'
'C3 Reservations was a true turnkey solution, requiring no IT involvement from our side', says Shane Sullivan, Operations Manager at Quality Brands, 'and C3's implementation team made it easy for us to get started right away. We also greatly appreciate their continued support in adapting C3 Reservations to our evolving needs.'
C3 Solutions is proud to work with Quality Brands to pioneer innovative site management solutions for the beverage industry.
About Quality Brands of Omaha
Quality Brands of Omaha is a locally owned beverage distribution company that provides direct store delivery (DSD) to retail accounts in Omaha, Nebraska. Founded in 2011, the company has 115 employees that strive to deliver outstanding sales and service to their customers. One of their goals is to be the industry leader in beverage distribution through innovation and technology. Their beverage portfolio consists of over 150 different beer brands including Budweiser, Bud Light, Beck's, Stella Artois and Corona. They also distribute non-alcohol beverages including Monster Energy. http://www.qualitybrandsofomaha.com
About C3 Solutions
C3 Solutions is a leading provider of software solutions dedicated to the area of yard management and dock scheduling. C3's customers are fortune 1000 companies in the retail, manufacturing, transportation and post and parcel industries. C3's products include its award winning yard management software, Yard Smart and its on-demand dock scheduling system - C3 Reservations. Founded in 2000 and based in Montreal QC, C3 Solutions has customers in the United States, Canada and Europe. For more information on C3's products, schedule a free on-line demonstration.