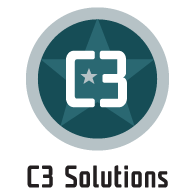 You know how to take the reservation you just don't know how to HOLD the reservation and that's really the most important part of the reservation - the holding...
Montreal, Canada (PRWEB) February 07, 2013
"You know how to take the reservation you just don't know how to HOLD the reservation and that's really the most important part of the reservation - the holding...."
The infamous Seinfeld episode where Jerry rants at the car rental attendant on the most important aspect of a reservation - the holding of the reservation, also applies to warehouse operations. According to Greg Braun, Senior Vice-President of Sales and Marketing at C3 Solutions, warehouse managers have felt like using that same speech on the importance of RESPECTING reservations on the dock. To avoid these types of scenarios, implementing a dock scheduling system is the optimal solution in order to make carriers and vendors accountable.
Drivers showing up late for appointments often mean that unloading crews are less productive and may push work to the end of the shift; which ultimately results in overtime fees. More importantly, the reason product is scheduled at specific times is usually because the business expects and needs the product at those times.
If carriers or suppliers are not respecting appointment times, one can justifiably question whether other aspects of the load are neglected. For instance, how many loads are not palletized, labeled and packaged according to the vendor merchandising policy? Not respecting appointment times may also congest the yard with waiting drivers; risking that carriers charge detention fees for delaying their driver.
''A dock scheduling system can be implemented with very minimal or even no IT resources'', says Braun. ''There are software vendors that provide 'software as a service' (SaaS) solutions that allow you to get up and running in days without having to make a long term investment. ''
Therefore it is recommended to start by quantifying what your current operation is costing in order to build a compelling return on investment. Some of the questions to address include:
1. How many appointments does the business currently process in a day?
2. How many times do internal customers such as purchasing or customer service call to get appointment status information?
3. How long does each call or email take?
4. How much overtime is being paid on the dock that is due to carriers not respecting their appointments?
These are just a few of things to consider. For a more comprehensive analysis, please consult this free ROI tool.
Appointment scheduling is an important step in improving productivity and reducing costs. Here are three key reasons why businesses need to put dock scheduling on this year's top priority list.
1. Maintain an even flow of dock activity to maximize dock labor productivity.
2. Avoid paying driver detention fees by processing drivers as they arrive on-time.
3. Establish a process to monitor if suppliers and carriers are adhering to the company's merchandising policies.
However, if you're serious about dock scheduling and wish more information, download C3 Solutions' whitepaper or visit http://www.c3solutions.com.