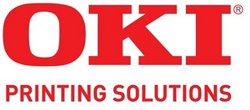 The C830 Series brings an unparalleled level of color printing versatility to customers who require high-quality tabloid printing, specifically in industries where affordability is critical to the acquisition, such as retail and education
MOUNT LAUREL, N.J. (PRWEB) October 30, 2008
Highlights of the announcement:
OKI Printing Solutions introduces the C830 Series of color printers featuring wide-format printing versatility and HD Color in a compact design to deliver the best value in tabloid color printing. The C830 Series delivers wide-format print capabilities without the large price tag carried by most tabloid devices to offer increased affordability, versatility and convenience. The C830 Series is available in three models: C830n ($2,199), C830dn ($2,429) and C830dtn ($2,739). "The C830 Series brings an unparalleled level of color printing versatility to customers who require high-quality tabloid printing, specifically in industries where affordability is critical to the acquisition, such as retail and education," said Mike Garofola, Senior Marketing Manager, Color Printers and MFPs, OKI Data Americas. "This breakthrough product lets business customers with strict budgets expect more from their color printer investment, with access to affordable, wide-format printing in a compact design."
The C830 Series includes three models configured to deliver different levels of productivity: C830n (network capabilities standard - $2,199), C830dn (duplexii and network capabilities standard - $2,429) and C830dtn (duplex, network capabilities and extra 530-sheet paper tray standard - $2,739).
The C830 Series is a unique and innovative small to medium workgroup solution with these best-in-class attributesi:
Only wide-format desktop printer with advanced media flexibility, including color tabloid (11" x 17") and unique banner (11" x 52") capabilities Smallest footprint of tabloid printers, giving business users convenient, wide-format printing access direct from the desktop or other areas where space is limited Most affordable wide-format color printer, making professional-quality output available to small to medium businesses at an unparalleled value Other features of the C830 Series include:
Fast print speeds of 30 ppm in color and 32 ppmiii in black-and-white that improve office efficiency and productivity to maximize small to medium workgroup performance Increased efficiency and media handling capabilities, supporting media weights up to 220 gsm and expandable to three paper trays for a maximum paper capacity of 1,460 sheets HD Color technology, combining microfine toner and multilevel LED printheads with 1200 x 600 dpi resolution, ensuring photo-like quality on everyday office paper, delivering consistent color quality and reliability The C830 Series is now available through OKI Printing Solutions authorized solution providers and direct marketing resellers in the US, Canada, and Latin America.
All products build on parent company OKI Data Corporation's history of leadership and innovation in color printing technologies, including digital LED technology and Single Pass Color™. This technology allows OKI Data Americas to manufacture products that require fewer moving parts for increased reliability. For more information, please visit http://www.okidata.com.
Like all OKI Printing Solutions products, the C830 Series is backed by comprehensive support from authorized OKI Printing Solutions solution providers. In addition, the company provides live, toll-freeiv technical support 24 hours a day, 7 days a week, 365 days a year, with agents based in North America.
About OKI Data Americas, Inc.
OKI Data Americas Inc., headquartered in Mount Laurel, N.J., and a subsidiary of OKI Data Corporation of Japan, markets PC peripheral equipment and customized document management solutions under the OKI Printing Solutions brand, including digital color and monochrome printers, color and monochrome multifunction products, serial impact dot matrix printers and thermal label printers, as well as a full line of options, accessories and consumables. OKI Data Americas takes a consultative approach to supporting every customer's needs and delivering individualized print solutions that optimize business performance. The company's innovative technology is backed by its parent company Oki Electric Industry Co., Ltd., a world leader in information processing systems, telecommunications and electronics and a $6.1 billion multinational corporation with headquarters in Tokyo. Keeping its customers needs top of mind, OKI Data Americas is ISO 9001:2000 certified and most products have earned the ENERGY STAR® certification. As an extension of the company's dedication to its customers, OKI Data Americas created the Color Me OKI philanthropic program to support breast and colorectal cancers. The program celebrates those touched by both causes with vintage vehicles and musical entertainment at fundraising events nationwide. For more information, please visit http://www.colormeoki.com.
OKI, Reg. OKI Electric Industry Co., Ltd. ENERGY STAR Reg. T.M. U.S. EPA, Single Pass Color T.M. and design Reg. T.M. OKI Data Corp.
i As compared to HP Color LaserJet 5550 Printer series, Xerox Phaser 7400, Lexmark C935dn and Konica Minolta magicolor 7450, according to product information listed on each of the manufacturers' respective websites as of October 24, 2008.
ii Two-sided printing
iii Published performance results based on laboratory testing. Individual results may vary.
iv Available in the U.S. and Canada only