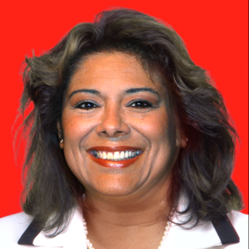 Contact us for more on, California divorce residency and filing requirements!
Irvine, CA (PRWEB) April 23, 2013
The Orange County divorce attorney for Irvine launched a video titled, "California divorce residency and filing requirements". Bettina Yanez, one of the divorce attorneys, outlines the waiting period for a divorce in California.
The Certified Family Law Specialist, Bettina Yanez, explains that California law requires that one of the parties first be a resident of California for a period of six months and reside in the county where the divorce will be filed for a minimum of three months.
She further explains that there is also a six month and one day waiting period before a divorce judgment is final, after filing for the divorce.
If the parties agree on all matters surrounding their divorce a stipulated agreement is drawn up and can be filed with the court. Court appearances may not be necessary depending on the facts of the case. However, if temporary orders are needed, such as child support or spousal support because the other party cannot agree, then one can request for temporary orders of support.
These temporary orders can become permanent and into a final judgment. Please note: Permanent does not mean, "etched in stone". Orders can be changed when the parties can show a substantial change in circumstances. For instance, a loss of employment, relocation, change in marital status; promotion...etc. For more information, please view the video.
For the Spanish speaking community the California Family Lawyer has launched "abogados de divorcio" a website that caters to the Hispanic viewers.
About: Bettina Yanez & The Family Law Offices of Yanez & Associates
Yanez & Associates is an Orange County Family Law Firm is an County Family Law Firm that handles a wide variety of family law cases such as, divorce, contested child custody, child support, child visitation, spousal support/alimony, domestic violence/abuse, paternity, mediation, restraining orders, modification, prenuptial agreements, annulments, legal separations; property division/settlements. The founding attorney Bettina Yanez is a California Certified Family Law Specialist serving the communities of Orange County, Los Angeles County and parts of Riverside County, California.
Additionally, the firm provides legal assistance to individuals in cases involving juvenile defense, juvenile delinquency and expungements. For a free consultation or to learn more about the Family Law Offices of Yanez & Associates call (714) 971-8000 or use the Family Law online contact form.