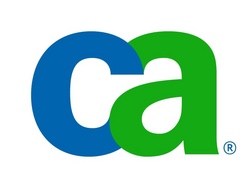 Enterprises have spent significant time and money developing SOA infrastructures, but too often with little up-front planning for measuring overall transaction performance and customer experience
ISLANDIA, N.Y. (PRWEB) October 7, 2008
News Facts
CA, Inc. (NASDAQ: CA) today announced the latest version of CA Wily Application Performance Management (APM). The solution has been optimized to manage the online customer experience and the associated Web applications in large, complex and highly distributed SOA and virtualized environments. The single, integrated solution for managing Java™ and .NET deployments features out-of-the-box support for heterogeneous SOA deployments to help ensure that organizations deliver services as promised. CA Wily APM provides insight into the interdependencies that span across business processes composed of Web services. CA Wily, which recently surpassed 1,000 customers, significantly enhanced its APM solution to enable faster deployments, provide compliance support, and deliver more robust triage and diagnostic functionality to help resolve problems more quickly. The CA Wily APM solution, which features CA Wily Introscope r8 and CA Wily Customer Experience Manager (CEM) r4.2, helps enterprise IT operations and business managers ensure that their mission-critical Java and .NET Web applications meet business, customer experience levels and performance goals. This release is one of 10 new and enhanced Enterprise IT Management (EITM) and Governance solutions CA has announced today to help organizations address IT management issues intensified by today's challenging economy by better adapting to change, capitalizing on new opportunities and controlling costs. Supporting Quotes
"As one of the largest financial services firms in the U.S., managing the performance and availability of our Web applications is critical to delivering superior customer service and meeting our growing business needs," said Joe Pagan, systems architect, Lincoln Financial Group. "CA Wily APM simplifies and streamlines the management or our large, heterogeneous Java Web application environment by monitoring all business transactions in real time to identify, triage and resolve problems before they impact end users. The enhancements in Introscope r8 will make it possible for us to manage our business-critical Web applications more efficiently to help us reduce complexity, optimize performance and control costs." "SAP customers are increasingly adopting the SAP NetWeaver® platform to deploy mission-critical SOA, Java and .NET Web applications," said Janko Budzisch, chief service architect for SAP AG. "CA Wily Introscope r8, a key part of SAP Solution Manager, helps SAP Active Global Support ensure that our customers' applications meet business and performance goals by quickly detecting and resolving complex issues before they affect users. With powerful capabilities for rapid triage, root-cause analysis and historical data reporting, CA Wily Introscope r8 makes it possible to identify and remove bottlenecks, optimize resources and lower the costs associated with maintaining Web applications." "For SOA implementations to be successful, it is critical to realize the importance of managing application performance in an increasingly complex IT environment," said Jason Bloomberg, managing partner and senior analyst, ZapThink. "When problems occur, they can be extremely time consuming and costly to resolve without visibility into the entire business transaction. To prevent problems from occurring in the first place, enterprises should deploy a reliable, scalable and complete SOA-ready application performance management solution that monitors the overall business transaction performance and customer experience from any service consumer to the back-end SOA infrastructure in real time." "Enterprises have spent significant time and money developing SOA infrastructures, but too often with little up-front planning for measuring overall transaction performance and customer experience," said Chris Cook, corporate senior vice president and general manager of CA's Application Performance Management business unit. "CA Wily offers a more comprehensive Application Performance Management solution optimized for today's complex SOA environments, providing enhanced visibility into the transactions and the total customer experience." CA Wily APM Optimized for SOA Deployments
Often SOA deployments fail to deliver the desired results because of performance problems associated with unpredictable loads or unplanned usage. Problem resolution in this complex environment can be extremely time consuming and costly. Effective problem identification and resolution requires complete visibility into the entire transaction that reflects the total customer experience. CA Wily APM is optimized to help manage the complexity introduced by SOA environments. When a production problem with a SOA deployment occurs, CA Wily APM can help pinpoint the component in the SOA infrastructure that is causing poor Web application performance, enabling the organization to avoid problems that can result in additional development expense, loss of confidence in IT or the business unit, customer dissatisfaction, and ultimately lost revenue. CA Wily Introscope r8
CA Wily Introscope r8 monitors complex Java and .NET Web applications, application servers, ESB's, Process Servers, and other SOA infrastructure components 24x7. This helps IT to ensure that mission-critical Web applications and Web services meet business and performance goals. With enhanced capabilities for rapid triage, root-cause analysis, historical data collection and reporting, CA Wily Introscope helps make it possible to identify and pinpoint bottlenecks proactively, eliminate unplanned outages, manage service levels, optimize resources and lower the costs associated with maintaining Web applications. Key new features and benefits include: Increased Scalability – Allows customers with large-scale SOA deployments to manage more Java and .NET Web applications more efficiently. Customers in clustered environments can now manage five times as many applications and customers in stand-alone environments can manage twice as many applications while reducing the costs associated with additional hardware. Unified .NET Support – Integrates support for Java and .NET into a single solution, providing a more comprehensive management approach for today's continuously growing and heterogeneous Web application environments. With near-zero overhead, the unified solution is optimized to run efficiently in large and complex production environments to simplify management and reduce administration costs. Rapid Time to Value – Installs quickly and easily to provide value right out of the box. The solution monitors any Java or .NET Web application in real time to manage the performance and availability of critical Web applications and the online customer experience. Usability enhancements include an intuitive user interface, an updated dashboard look and feel and three-dimensional graphics, making it even easier and faster to triage and diagnose critical performance incidents. Increased Web Services Transaction Visibility – Provides more comprehensive Web services transaction visibility in complex, loosely coupled SOA environments by gathering data from heterogeneous services that span the end-to-end business process, resulting in better insight into overall transactional behavior and interdependencies within the environment. CA Wily APM provides visibility into each layer of the SOA architecture, from the services layer down through the underlying application and back end infrastructure components. Enhanced Functionality – CA Wily Introscope r8.0 includes key functionality that provides critical data to help the IT organization diagnose and triage difficult production application issues. CA Wily Introscope now includes the following add-on features as part of the base solution, making it even more powerful: Enterprise SOA and Web Services Management Support – Empowers consumers and producers of Web services to monitor critical services around the clock, detect problems proactively, and perform root-cause analysis when issues arise. CA Wily Introscope Transaction Tracer – Isolates individual problematic transactions in a live production system across multiple processes. CA Wily Introscope ChangeDetector – Combines real-time change data with real-time performance metrics, enabling application support personnel to quickly detect and diagnose change-related Web application performance issues CA Wily Introscope ErrorDetector – Assists application support personnel to detect and diagnose the cause of serious errors, which can prevent end users from completing Web transactions. CA Wily SQL Agent – Provides database visibility all the way down to specific SQL statements CA Wily Environment Performance Agent (EPA) – Uses simple scripts that quickly and easily allow Introscope to monitor virtually any type of application subsystem that impacts performance. CA Wily SmartStor – Acts like a flight data recorder, allowing customers to record data reported to Introscope for anytime viewing via dashboards or historical reports. CA Wily CEM r4.2
CA Wily CEM r4.2 allows the business and IT to understand and respond to issues that affect the online experience of end-users, whether they are external customers, partners or employees. CEM identifies and prioritizes performance problems by analyzing individual end-user transactions and Web services invocations in real-time, helping IT to troubleshoot problems before end-users are affected. The solution can measure and report on Service Level Agreements (SLAs) and manage incidents by business impact to improve the delivery of business-critical services. Key new features and benefits include: Increased .NET Support, Compliance and Security – Increases insight into and strengthens management for today's rapidly growing .NET Web architectures to provide a comprehensive end-user experience management solution for both .NET and Java. CA Wily CEM is designed to support IPv6, and can help customers to achieve U.S. Federal Information Processing Standards (FIPS) data store compliance. Customers can now monitor transactions and operate efficiently in next-generation IPv6 environments. In addition, CA Wily CEM delivers standard FIPS compliance – the security benchmark within government departments and agencies – providing an added layer of protection for mission-critical data. Integrations with Other CA Solutions
CA Wily APM enhances the value of EITM through integration with several CA products, including CA Data Center Automation Manager, CA NSM, CA Service Desk, CA Service Metric Analysis, and CA SPECTRUM. As part of this release, CA Wily also has integrated CA Wily Introscope and CA Wily CEM with CA CMDB to support CA's Unified Service Model (USM) initiative. This new integration directly links application transaction performance and flow with related IT infrastructure performance information, helping customers to better understand the impact of planned and unplanned changes, analyze the cause of service disruptions and streamline incident resolution. CA World 2008
To learn more about how CA solutions help customers govern, manage and secure IT for greater business value, join the world's largest gathering of CA customers and partners at CA World 2008, November 16-20, 2008, at The Venetian Congress and Sands Expo in Las Vegas, Nevada. Additional Resources
CA Wily APM Web Site CA Wily APM Solution Brief CA Wily Introscope Product Brief CA Wily CEM Product Brief Analyst Report: CA crosses 1,000-customer mark with Wily, takes transaction focus CA Advisor Newsletter: Ensure a Successful SOA Deployment With Application Performance Management Case Study: Alltel Case Study: Union Bank of California Case Study: US Airways Group Press Release: Survey Finds Sizeable Application Performance Management Market for Environments Using Both .NET and Java Applications Webcast: Ensure Successful End-user Experiences with CA Wily Customer Experience Manager Webcast: Why Visibility is Critical in an SOA Environment White Paper: Effectively Managing Online Transactions with CA's APM Solution About CA
CA (NASDAQ: CA) is the world's leading independent IT management software company. With CA's Enterprise IT Management (EITM) vision and expertise, organizations can more effectively govern, manage and secure IT to optimize business performance and sustain competitive advantage. For more information, visit http://www.ca.com.
Subscribe to CA
CA Advisor IT Management Newsletter CA Press Releases CA YouTube Channel CA Podcasts CA Blogs Tags
CA, CA, Inc., Computer Associates, Application Performance Management, CA APM, CA Wily, CA Wily Introscope, Introscope, CA Wily Customer Experience Manager, CA Wily CEM, CEM, CA Data Center Automation Manager, CA NSM, CA Service Desk, CA Service Metric Analysis, CA SPECTRUM, Unified Service Model, USM, SOA, Virtualization, Web Applications, Web Services, Java, .NET, Service Level Agreements, IPv6, Federal Information Processing Standards, FIPS.
Share
del.icio.us, digg, reddit
Trademarks
Copyright © 2008 CA. All Rights Reserved. One CA Plaza, Islandia, N.Y. 11749. All trademarks, trade names, service marks and logos referenced herein belong to their respective companies. Java is a trademark or registered trademark of Sun Microsystems, Inc. or its subsidiaries in the United States and other countries. SAP NetWeaver is a registered trademark of SAP AG in Germany and in several other countries.