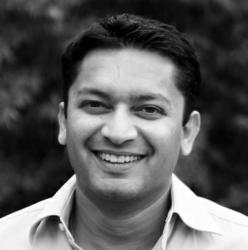 We're excited Ash has joined our Board of Advisors, and help CabForward to the next level.
Austin, TX (PRWEB) November 30, 2012
CabForward LLC and Spark59 have agreed to partner on developing discussion and processes around lean software development that helps startups reach and sustain success. In true lean fashion, both parties have agreed this to be an Iterative Partnership.
Spark59 is Ash Maurya's latest venture in helping startup entrepreneurs make their business successful. CabForward employs lean and agile processes to produce rugged software, and has pioneered leandialog.com to guide startup entrepreneurs through a Discovery process to identify their minimum viable product.
Lance Vaughn, Founder and CEO of CabForward, commented, "We're excited Ash has agreed to join our Board of Advisors and help CabForward get to the next level. Our Lean Dialog methodology enables us to move a startup entrepreneur through the Discovery phase into production of a minimum viable product very quickly. Through this partnership we hope to bring even more value to the startup community."
Ash Maurya, Founder of Spark 59 and author of Running Lean adds, "CabForward is different from other software development companies because of the value they place on learning and understanding the customer. It's a model we follow as well, and we look forward to sharing resources and knowledge in the future."
CabForward is trusted by startups because of their core expertise in developing rugged high-performance applications that secure flexible, highly available, and highly scalable applications. Their approach to customer-involved development and continuous integration quality control makes future expansion and improvements of applications easier and quicker.
Spark59 products include UserCycle, Lean Canvas, and Running Lean, which is available from Amazon.com. Spark59's Lean Stack, which includes a 'Strategy and Risks Board' and a 'Validated Learning Board,' both useful tools for entrepreneurs to prioritize risk, track experiments in progress, and plan implementation strategy.
CabForward builds and deploys rugged web, mobile and social applications using the latest proven technologies such as Ruby on Rails and iOS. Their team has grown from two to over twenty developers in 2012, all based in Austin, TX. CabForward is a thought leader in customer-driven product development and rugged application design. CabForward donates 1% of our profits to LoneStarRuby Foundation. For more information, visit cabforward.com.