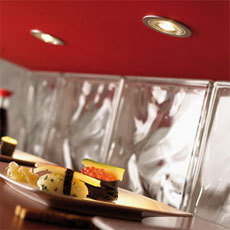 useable life of at least 50,000 hours.
Pompano Beach, FL (PRWEB) July 6, 2009
When Cabinetparts.com launched CabinetParts.com in 1997, the goal was to deliver hard to find cabinet hardware to consumers and trade professionals. Today, with 12 years of "chat", "email" and mostly calls from customers, we still fill the top three demands 24/7:
1. Matching hard to find replacement hinges
2. Delivering the hinges most commonly used
3. Clarifying applications with tech support for drawer slides, hinges, lighting applications and more...
Going forward, Cabinetparts.com is delivering industry innovations such as the exciting technology of LED lighting. These new product choices have revolutionized how and where lighting is used. LED lights have many advantages over traditional incandescent lights and major energy savings tops the list. Our customers love the fact that most LED fixtures use 2-3 watts of energy versus a typical 60-watt bulb and provide similar if not better quality light.
Another great advantage is fixture life. Because LEDs are not bulbs they do not burn out but gradually dim over time. The average Hera LED fixture delivers "useable life of at least 50,000 hours." This translates to about 22 years if the fixture runs 6 hours daily. LEDs do not emit heat like ordinary lighting. They are cool to the touch making them perfect for commercial environments and around children.
Lastly, these fixtures are a designer's dream because of their compact size. They can be installed virtually anywhere and need no ventilation space. Lighting can now be installed in areas where it was impossible to do so before.
For detailed product information, to view LED lighting selections please visit:
Shop LED Lighting Today and Save
"Cabinetparts.com-The #1 Source for Cabinet Hardware & Accessories"
###