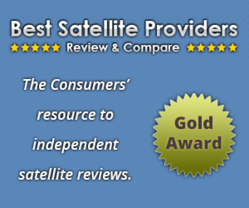 Compare the leading satellite and DSL Internet providers online at BestSatelliteProviders.com.
Miami, FL (PRWEB) June 05, 2013
BestSatelliteProviders.com, the independent satellite reviews websites, recently launched their rankings of the best high-speed Internet alternatives to cable providers in 2013. Not all consumers have ready access to cable or necessarily want cable Internet services. Those consumers who are seeking an alternative can look to the reviews and rankings on BestSatelliteProviders.com.
To view the top ranked high-speed Internet alternatives to cable, please visit BestSatelliteProviders.com at:
http://www.bestsatelliteproviders.com/satellite-internet-providers/
Adam Matthews, from BestSatelliteProviders.com states, "Consumers in the market for high-speed Internet services can compare DSL and satellite Internet providers in a side-by-side comparison online at BestSatelliteProviders.com. BestSatelliteProviders.com provides independent and detailed reviews of each Internet provider as well as rankings on several factors including customer service, equipment, warranty, speed and bandwidth capacity."
The number one alternative to cable is CenturyLink DSL according to BestSatelliteProviders.com. CenturyLink is available throughout the United States and offers speeds up to 40Mbps in select areas. Consumers can bundle home phone, high-speed Internet and DIRECTV® with CenturyLink. To see how CenturyLink compares to the competition visit BestSatelliteProviders.com.
For those consumers where DSL is not an option, satellite Internet services might be the only choice for high-speed Internet services. The best high-speed satellite broadband service is Hughesnet according to BestSatelliteProviders.com. With generous speeds and a large capacity for monthly downloads makes Hughesnet a number one choice among consumers as well. BestSatelliteProviders.com compares Hughesnet and other satellite Internet services on their website.
About BestSatelliteProviders.com
BestSatelliteProviders.com is the leading satellite reviews site that is focused on offering consumers the latest and most up-to-date information on DSL, satellite Internet and satellite TV packages and deals. BestSatelliteProviders.com provides detailed assessments of satellite Internet providers and services. Each satellite broadband company is reviewed in detail and compared in an easy to read side-by-side comparison.