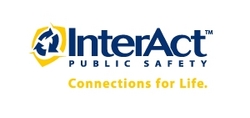 As we transition to 800 MHz radio, the news media is unable to scan those frequencies, and that's how they used to get a lot of their information about things like traffic events
Winston Salem, NC (PRWEB) March 23, 2009
Winston-Salem, NC (PRWEB) March 23, 2009 -- InterAct Public Safety, a leading provider of security and public safety solutions used by local, state, national and international government agencies, introduces InterActPWC, a public WebCAD display system that pulls selected incident information directly from InterActCAD, a computer aided dispatch (CAD) system used by many 9-1-1 call centers.
InterActPWC (formerly CalypsoPWC) gives emergency agencies the ability to publish real-time information to the general public and media allowing them to quickly access information regarding certain incidents in their community. InterActPWC provides emergency management personnel with complete control over what types of incidents are made publicly available and the level of detail provided about each one. Incidents can also be displayed on a map, allowing the public and media to easily identify potential road and other hazards.
Public safety officials can use InterActPWC to keep the public and media better informed about incidents and trouble spots in their communities. In Pennsylvania, for example, the State Police have already begun to use InterActPWC to make information available via an automatically updated website and RSS feed. "As we transition to 800 MHz radio, the news media is unable to scan those frequencies, and that's how they used to get a lot of their information about things like traffic events," said Captain Jack Dougherty of the [Pennsylvania State Police Department. "That drove us to look for a solution to reduce calls coming into the center now and in the future."
InterActPWC pulls information directly from InterAct's computer aided dispatch system to automatically display incident details on a public website without requiring constant attention from an IT manager or Webmaster. Other features include the ability to look at unit status (dispatched, en route, on scene) and the ability to view incident details.
"Agencies using InterActPWC are able to provide up-to-date information to citizens and media, alerting them of areas to stay clear of during emergency situations," says Jessica Enewold, InterAct Public Safety's director of product management. "The public benefits from InterActPWC because they can learn about traffic accidents and other types of incidents, including crime reports and environmental hazards in their community simply by accessing a website. Emergency dispatchers benefit because they no longer need to field a huge volume of incident inquires, allowing them to focus on more pressing public safety issues. It's win-win."
The public can use InterActPWC to search for and filter CAD calls by community and jurisdictions. The InterActPWC interface also has the ability to be customized to fit the look and feel of an agency's website. The media and interested members of the community can even subscribe to receive alerts automatically via an RSS feed.
For more information on InterActPWC, please visit http://www.interact911.com.
About InterAct Public Safety
InterAct Public Safety makes Connections for Life™ providing both stand-alone and fully integrated mission-critical public safety and homeland security systems and products. As the pioneers of the first three-screen E911 system 20 years ago, InterAct's passion for innovation is leading the way to Next Generation telephony, dispatch, records management, and mobile data systems. Founded in 1975, InterAct Public Safety continues to extend the definition of public safety with unique applications like intelligent digital video surveillance, alert notification and crisis management systems. InterAct makes it possible for first responders from private, state, local and national agencies to decrease response times and increase their effectiveness in the communities they serve. InterAct is an ISO 9001:2000 certified company.
For more information, please visit http://www.interact911.com.
###