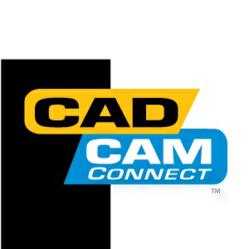 Our mission is to solve problems and help people make the best decisions possible, Ken Wilson of CAD/CAM Connect
Austin, Texas (PRWEB) April 02, 2013
ConnectPress, a top online community connecting and educating people from a variety of design technology and environmental sustainability-related industries, has pegged CAD/CAM expert Ken Wilson as their newest columnist. Wilson will focus on helping people find the best design and manufacturing products and services to fit their specific needs.
"With Ken's 15 years in the CAD/CAM industry, thousands of engineering and supplier contacts, and his strong understanding of the entire design to manufacturing workflow process, we knew the advice he provided would be valuable to our audience," said Dan Raker, Publisher, ConnectPress.
The whitepapers will include help on choosing the right CAD software, CAM software, rapid prototyping materials, ERP and more. "Our mission is to solve problems and help people make the best decisions possible. We do this by leveraging our relationships with experts and top suppliers to share that knowledge with mechanical engineers, machinists and design professionals", said Wilson, CEO and Founder of CAD/CAM Connect.
Wilson's years in the business and ability to solve problems and bring different parties together led to the creation of CADCAMConnect.com, an online manufacturing supplier and community network. CAD/CAM Connect introduces engineers, machinists and design professionals with industry experts and top suppliers offering tools used to design, simulate, manufacture and document all kinds of products.
"The content Ken is providing will be extremely useful for our readers," said Rita Strange, managing editor, ConnectPress. "We want to be a resource for the CAD community, and Ken's perspective will be highly regarded by our readership."
About CAD/CAM Connect:
CAD/CAM Connect is an online resource specializing in making it easy for people to evaluate the latest manufacturing technology in one place. CAD/CAM Connect uses technology to build community, facilitate learning, and help engineers wade through the vast options of software to make the best buying decisions possible.
SPECIALTIES include:

Manufacturing software used for: 3D product design & modeling (CAD) • visualization • simulation (CAE) • computer aided manufacturing (CAM) • 3D content • data management • digital prototyping • business process improvement • product lifecycle management • CAD training • rapid prototyping • 3D printing and more
About ConnectPress Ltd.:
ConnectPress creates online communities that connect people from a variety of design technology and environmental sustainability-related industries. ConnectPress' communities provide industry and technology news and education. In 1991 ConnectPress started with MicroStation and Pro/E magazines and has expanded to publish websites focused on CAD and PLM applications including CATIA, SolidWorks, NX, Revit, Teamcenter, Windchill and ENOVIA. ConnectPress also has dedicated websites covering the green building and alternative energy industries.
The following ConnectPress Websites consisting of more than 350,000 subscribers allowing colleagues to network and share ideas: creocommunity.com, catiacommunity.com,solidworkscommunity.com, siemensplmcommunity.com,inventorconnections.com and several more.
For more information call Ken Wilson at 512-773-1521