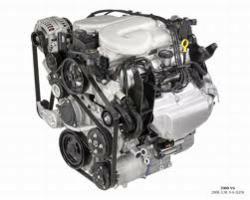 Website upgrades by Got Engines now include virtual price delivery that is used to provide immediate pricing for any engine in stock.
Salt Lake City, Utah (PRWEB) February 17, 2013
The luxury nature of Cadillac vehicles provides easy ways to receive service for vehicles in new condition. Preowned vehicle owners can struggle trying to locate engines for discount prices due to the high MSRP for many General Motors engines. GotEngines.com has created a new GM pricing structure that is applicable to Cadillac Deville engines that are sold online. These Northstar V8 engines are now offered at new pricing to provide better options for buyers. More information can be located online at http://www.gotengines.com/blog.
The Cadillac Deville was first created by General Motors in the 1950s. This vehicle remained in production partly because of the engineering of the motor series. V8 engines remain part of the GM family and have been used inside of many of the luxury vehicles compared with the smaller V6 used by competing automakers.
The creation of the Northstar series helped GM and Cadillac boost sales in the 1990s and 2000s. The preowned Deville engines now discounted for purchase are evaluated and inspected before sale. These measures are one more way at this company is raising the value of its distributed motors.
Traditional methods for obtaining pricing for used engines required lengthy telephone conversations and information submission before quotes could be distributed. This process could take days or even weeks to locate a distributor currently supplying a specific late model classic engine. Website upgrades by Got Engines now include virtual price delivery that is used to provide immediate pricing for any engine in stock. This new way of delivering prices has helped this company maintain its lead as an online seller in the secondary market.
The new GM discounts are in response to recent Chevrolet and Ford price decreases that happened this year. The F150 inventory that now sold includes the V8 5.4 Triton sold at lower price points to help pickup truck owners and SUV owners locate a lower priced motor. All of these combined discounts are new measures enacted by this company to lower replacement costs. To go with the new price changes, two-year warranties are now supplied with every sale as an extra form of coverage against damage.
The Ford and Chevy changes recently completed at this company can be located on the Internet at http://www.sfgate.com/business/prweb/article/Used-Chevy-Engines-in-5-3-Size-Added-for-Sale-4169173.php.
About Got Engines
The Got Engines company has retained its lead as one of the top sellers of used engines on the Internet. Since the year 2007, this company has sold its inventory to car owners, salvage companies, junkyards, mechanics and other professionals in the auto industry. Low pricing is the strategy that is helping this company forge ahead in the online marketplace. Sales are continuously made to the trade industry and to the public in an effort to boost annual profits. The Got Engines company offers no cost shipping and no cost warranty protection with every sale.