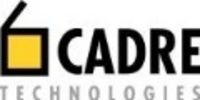 Cadre's latest version of Cadence Mobile Logistics continues to enhance the efficiency of warehouse operations with its fully integrated features
DENVER (PRWEB) January 24, 2008
CML is enhanced by several new features that further streamline the data capture process.
-- Supports the "catch weight" of products being shipped, an important feature for a warehouse management system in the food industry, which requires this information during receiving and picking.
-- Supports "pick and pass," also known as zone picking, whereby one warehouse worker stays in a zone to complete the lines of an order specific to that zone and passes the order, via a conveyor belt or cart, to another zone to be processed by a different picker working in that zone.
-- Allows manual lot substitutions managed by business rules. For example, if a worker is asked to pick a product from a lot located at the back of a warehouse location, he or she can choose to pick the product from another lot in front as long as it conforms to rules such as expiration dates and does not break a set rule prohibiting the lot change.
-- Lets managers assign work groups through a module called "Team Assignment." This aspect of the order management software is important for designating workers assigned to a large account with customized warehouse needs, thus increasing quality and productivity.
"Cadre's latest version of Cadence Mobile Logistics continues to enhance the efficiency of warehouse operations with its fully integrated features," said Joe Caston, chief executive officer for Cadre Technologies. "CML improves warehouse productivity and streamlines the logistics process, increasing the bottom line."
About Cadre Technologies
Cadre Technologies is the leading provider of supply chain management software for the fulfillment, logistics and manufacturing industries. Cadre's software automates companies' warehouse and fulfillment management processes. Cadre is the largest software provider to the third-party logistics industry. Clients include Procter & Gamble, Aflac, Campbell Soup Company, Ozburn-Hessey Logistics, JM Family Enterprises, and San Jose Distribution Services, Inc. The company headquarters are located in Denver, Colo., with additional locations in Baltimore, Md., and Lenexa, Kan. To learn more about Cadre Technologies, visit http://www.cadretech.com or call 877-564-4843.