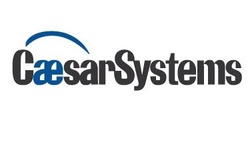 Al Jaschke's combination of hands-on oil production and strategy room model building experience makes him a great fit for Caesar Systems' clients
HOUSTON (PRWEB) September 30, 2008
Jaschke joins Caesar Systems with more than eleven years of experience in many aspects of the oil and gas E&P sector, including a strong technical background in offshore and onshore operations; engineering design, testing and implementation; and as an expert PetroVR modeler for large deepwater and unconventional development opportunities in upstream oil and gas projects.
"Al Jaschke's combination of hands-on oil production and strategy room model building experience makes him a great fit for Caesar Systems' clients," said Donald Zmick, vice president of client services. The Caesar Systems client services team supports oil companies in the use of PetroVR for knowledge integration to improve investment decisions.
Jaschke has served as lead engineer on a large qualifications test project and has led in the development of testing procedures and supervision of testing processes.
Alan Jaschke holds a Masters degree in Business and Administration from the University of Phoenix and a Bachelor of Science degree in Mechanical Engineering from Louisiana Tech University in Ruston.
About PetroVR
Caesar Systems introduced Petroleum Ventures and Risk (PetroVR™) in 1997 and is positioning the PetroVR Toolsuite to become the industry standard for integrative development planning of hydrocarbon opportunities worldwide. PetroVR is the only fully-integrated software suite available for upstream development planning that supports risk and uncertainty modeling and encompasses the entire opportunity lifecycle, from sub-surface reservoir to surface infrastructure to economics. Caesar Systems has implemented PetroVR software and solutions within leading oil and gas companies such as Anadarko, BHP Billiton, BP, Chevron, ConocoPhillips, Murphy Oil, Occidental Oil & Gas, PDO, PFCEnergy, Pioneer Natural Resources, Shell, Sonatrach, Total, TransMeridian and others.
About Caesar Systems
Headquartered in Houston, Texas, Caesar Systems provides an integrated business simulation capability for development planning to the upstream oil and gas industry based on the PetroVR suite of applications. PetroVR-based business simulation encompasses the entire hydrocarbon opportunity lifecycle, which helps E&P managers prioritize projects, increase staff efficiency, visualize the interdependencies of risk and value drivers, see trade-offs and consequences of potential decisions, and be confident about the chosen options.
Caesar Systems is led by an experienced team of oil and gas professionals who develop, market, implement and support the PetroVR Toolsuite for oil and gas clients worldwide. Company offices are located in Houston, Texas, Buenos Aires, Argentina, and The Hague, Netherlands. For more information about Caesar Systems or PetroVR software and services, please contact Victor Koosh, chief executive officer, at 281.598.8805.
Release Summary:
Caesar Systems named Alan Jaschke as Client Services Manager to assist upstream oil and gas clients with strategy formulation, asset modeling and business planning advisory services
Keyword Tags:
alan jaschke, caesar systems, upstream oil and gas