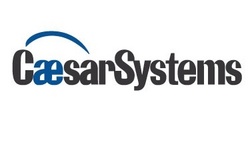 There has long been an industry gap in the access and usability of field development evaluation workflow tools and software. This training and tool set addresses that gap
HOUSTON (PRWEB) December 16, 2008
Both Caesar Systems and Decision Frameworks are headquartered in Houston and focus on improving decision quality across the oil and gas industry. Caesar Systems provides an integrative business simulation capability for oilfield development planning based on the Petroleum Ventures and Risk suite of applications. Decision Frameworks builds practical decision analysis skills via unique interactive, training, consulting and software.
Decision Frameworks and Caesar Systems announce the Frame N' Go With PetroVR Workshop and Project Jumpstart With PetroVR Workshop. The Frame N' Go With PetroVR Workshop provides an overview of project planning principles, followed by hands-on work sessions in which attendees evaluate different development plan options for a variety of projects ranging from offshore deepwater to unconventional gas. This workshop will be offered to the public April 6-8, 2009 and Nov. 16-18, 2009 and interested participants can enroll at http://www.decisionframeworks.com/courses.
The Project Jumpstart With PetroVR Workshop allows a specific project team to learn decision analysis principles and actually set up and evaluate their own field development plan, while learning to use the toolsuite in real time. This Workshop can be arranged to be run in-house based your project team's schedule.
"Our commitment to expand professional staff, coupled with new strategic alliances with well regarded firms such as Decision Frameworks, positions Caesar Systems to deliver integrative solutions faster and on a broader scale," said Victor Koosh, chief executive officer of Caesar Systems.
Koosh explained that the alliance between Caesar Systems and Decision Frameworks is especially relevant in a business environment where exploration and production (E&P) scenarios are becoming more complex with greater risks, higher costs and tightening global credit investment markets. Knowledge transfer to the "next wave" of oil and gas decision makers is becoming crucial to E&P success.
"We are very excited," commented Ellen Coopersmith, president of Decision Frameworks. "Our unique training programs and tools complement Caesar Systems' solutions very well. We see this alliance as an elegant opportunity to deliver lasting skill to PetroVR licensees. With the combined tool suite and our training expertise, we are better able to help petro-technical professionals understand the exploration and development decisions they face and more quickly and properly evaluate them – accounting for risk and uncertainty."
"There has long been an industry gap in the access and usability of field development evaluation workflow tools and software. This training and tool set addresses that gap," Coopersmith added. "From the licensee's perspective, the added skill of learning to set up field development problems clearly, before jumping into the analysis, ensures more efficient, insightful and powerful use of PetroVR for their evaluations."
About PetroVR
Caesar Systems introduced Petroleum Ventures and Risk (PetroVR®) software in 1997 and is positioning the PetroVR Toolsuite to become the industry standard for integrative development planning of hydrocarbon opportunities worldwide. It is the only fully-integrated software suite available for upstream development planning that supports risk and uncertainty modeling and encompasses the entire opportunity lifecycle, from sub-surface reservoir to surface infrastructure to economics.
Caesar Systems has implemented PetroVR software and solutions within leading oil and gas companies such as Apache, BHP Billiton, BP, Chevron, ConocoPhillips, Murphy Oil, PDO, PFC Energy, Pioneer Natural Resources, Shell, Sonatrach, Total, TransMeridian and others.
About Caesar Systems
Headquartered in Houston, Texas, Caesar Systems provides an integrative business simulation capability for development planning to the upstream oil and gas industry based on the PetroVR suite of applications. PetroVR-based business simulation encompasses the entire hydrocarbon opportunity lifecycle, and helps E & P managers prioritize projects, increase staff efficiency, visualize the interdependencies of risk and value drivers, see trade-offs and consequences of their decisions, and be confident about the chosen options.
Caesar Systems is led by an experienced team of oil and gas professionals, who develop, market, implement and support the PetroVR Toolsuite for oil and gas clients worldwide. The company maintains offices in Houston, Texas; Buenos Aires, Argentina; and The Hague, Netherlands. For more information about Caesar Systems or PetroVR software and services, please contact Victor Koosh, chief executive officer, at 281/598-8805.
About Decision Frameworks
Decision Frameworks is a unique decision analysis training, consulting, and software firm founded by Ellen Coopersmith in 1999, a Petroleum Engineer by degree with over fifteen years' experience training and applying the practical use of decision analysis across the energy industry. Joined by a talented group of partners skilled in engineering, business economics and software development, the firm provides practical decision making skills and tools to the energy, pharmaceutical, and other business industries. Decision Frameworks focus is on:
The rapid conversion of decision analysis knowledge into professional workflow and practice. The fostering of Quality Decision Making (QDM) throughout organizations. The development of foundational tools and technologies to support Decision Analysis and corporate QDM. Headquartered in Houston, Texas, Decision Frameworks also has offices in Calgary, Canada; Washington, D.C.; and Frankfurt, Germany. Current business offerings include: Enabling Tools, Project Consulting, and Practical Workshops. For more information about Decision Frameworks courses, services and tools, please contact Jeremy Walker, director of business development, at 713/647-9736.
Release Summary:
Caesar Systems and Decision Frameworks announce a strategic alliance that enables both companies to deliver training and consulting to improve decision making in the upstream oil and gas industry with PetroVR software
Keyword Tags:
caesar systems, decision frameworks, petrovr