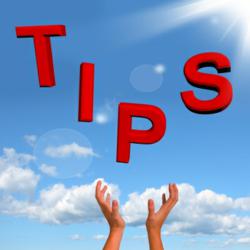 three essentials that cannot be overlooked for those looking to capitalize on current and future crude oil trends
Dayton, OH (PRWEB) October 02, 2012
Using CaesarTrade's "TIP" Sheet, the analysts at CaesarTrade suspect that there will be a great opportunity to catch crude oil on its next big move - up or down. Reacting to such trends is ultimately up to the trader, but CaesarTrade offers an exclusive data compilation known as the "TIP" sheet and covers nineteen of the most largely traded instruments in the world from Forex to Commodities to Stock Indexes.
Each "TIP" sheet informs traders, daily, on three essentials that cannot be overlooked for those looking to capitalize on current and future crude oil trends. The three elements covered in CaesarTrade's "TIP" sheet are: Time, Interest of the trader, and Price Levels. In addition, CaesarTrade has included in its tip sheet: precise timing tools to reduce risk and maximize profits.
The nature of a tip sheet can be time consuming, but CaesarTrade has released a five-minute overview tip sheet to help traders better understand the aforementioned trading essentials. For more information on CaesarTrade's "TIP" sheet and other products and services, please visit its website.
Company Information:
CaesarTrade is an online forex trading company focused on saving clients time and money by offering Personalized Service, Timely Reports, Professional Signals and Consultation and always Everyday Low Prices. The brokerage is headed by CEO Eric Harbor who has been involved in forex and the financial markets since 1996, and Cliff Wachtel, a highly regarded forex educator and published author of "The Sensible Guide to Forex."
For more information on Forex-CFD trading, please visit http://www.CaesarTrade.com. You can also follow them on Twitter