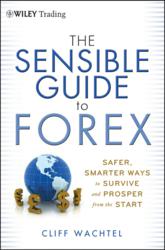 CaesarTrade wants its clients to spend the majority of their money in the market not for education since experience is the important as a trader
Dayton, OH (PRWEB) September 30, 2012
Today, CaesarTrade CEO, Eric Harbor announced that the company will offer under one roof: a 30-day Free Trading Course and VIP pricing offered to forex clients with flexible leverage. "Canadian clients, in particular, have been clamoring for a good deal like this, and now we are offering this," says Eric Harbor, CEO, CaesarTrade. The result will be cheaper education and valuable resources for forex traders. Conveying the importance of proper forex education before investing any substantial amount of money is CaesarTrade's main message to new traders. As he says, "There is no bad newsletter nor educational course. Education shows that a trader is cautious and wants to be successful." Talking about CaesarTrade's reason for reducing its fees, Harbor went on to say, "Trading is like any other walk of life — you study, practice, and then, hopefully find fruition."
As a company, CaesarTrade wants its clients to spend the majority of their money in the market not for education since experience is the important as a trader. As a result of the cost of education, CaesarTrade will be offering exclusive cost reduced spreads for 90-days, in order to give traders the opportunity to learn about their strengths and weakness. For traders interested in CaesarTrade's 90-day fee reduction, the company can be reached for additional information via the links below.
Company Information:
CaesarTrade is an online forex trading company focused on saving clients time and money by offering Personalized Service, Timely Reports, Professional Signals and Consultation and always Everyday Low Prices. The brokerage is headed by CEO Eric Harbor who has been involved in forex and the financial markets since 1996, and Cliff Wachtel, a highly regarded forex educator and published author of "The Sensible Guide to Forex."
For more information on forex trading and its mental health benefits, visit ht http://www.CaesarTrade.com. You can also follow them on https://twitter.com/MoneyThoughts