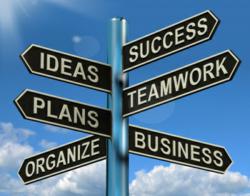 Among other advantages, the new partnerships means more education and opportunity for Clients of CaesarTrade
Dayton, OHIO (PRWEB) September 30, 2012
CaesarTrade has announced yet another new partnership, this time with the forex website run by Chris Lewis, TheTraderGuy that is primarily focused on a Domestic and Canadian market but with a broad Global reach. Additionally, Chris is a frequent contributor to FX Empire, MoneyShow, ForexFactory, and DailyForex. This news corresponds to the announcement of CaesarTrade's Social Trading, 30-Day Free Trading course by Cliff Wachtel and Premium Service by White Wave Strategies. Such new partnerships mean big advantages for current and prospective clients of CaesarTrade.
The new partnership between CaesarTrade and Chris Lewis' forex website has set the stage for a proverbial forex dream team to take shape between CaesarTrade, The Trader Guy, White Wave Strategies, and Cliff Wachtel. Among other advantages, the new partnerships means more education and opportunity for Clients of CaesarTrade.
Company Information:
CaesarTrade is an online forex trading company focused on saving clients time and money by offering Personalized Service, Timely Reports, Professional Signals and Consultation and always Everyday Low Prices. The brokerage is headed by CEO Eric Harbor who has been involved in forex and the financial markets since 1996, and Cliff Wachtel, a highly regarded forex educator and published author of "The Sensible Guide to Forex."
For more information on forex trading and its mental health benefits, visit ht http://www.CaesarTrade.com. You can also follow them on Twitter.