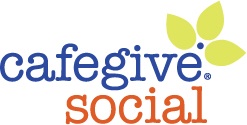 "Thank You Santa represents a creative and engaging Toys for Tots' social media campaign. We're honored to help make the season more social for Santa." CafeGive CEO, Sandra Morris
Portland, OR (PRWEB) December 21, 2012
Serving as "Santa's helpers", Toys for Tots provides hope and the joy of the holidays to less fortunate children through the gift of a shiny new toy at Christmas. Each year, Toys for Tots delivers holiday memories to over 7 million children, many of whom might wake to find no gift under the tree without the help of Toys for Tots.
"When you reminisce about your favorite childhood memories of a visit from Santa, it inspires you to share that magic with other children," Lt Gen. Pete Osman, USMC (Ret), President and CEO of the Marine Toys for Tots Foundation. "Thanks to our good friends at Hasbro, everyone can 'pay it forward' and create similar memories of hope and happiness for children who need it most."
The Thank You Santa giving app invites Facebook members to "like" the Toys for Tots page, and then post a "thank you" note to Santa that shares their memories of their favorite toys when they were children. For every "Thank Santa" note posted, Hasbro will donate a toy to the Marine Toys for Tots Foundation, which in turn will distribute toys to children in need. Want to spread the word further? You can share your note about the bicycle, Easy-Bake oven or board game you loved best with your Facebook friends, encouraging others to write their own notes and earn more donated Christmas gifts for kids. Celebrities like Dina Deleasa-Gonsar have posted their Thank You to Santa, and have used social media and video to enroll their fans.
A dashboard visible only to campaign administrators allows Marine Toys for Tots Foundation marketers to review every post, and track views and shares, to see how people are engaging with the giving campaign.
Get started now. To place a gift under the tree of a deserving child, please post your thank you note to Santa.
About CafeGive
CafeGive is the only company that combines social media marketing with meaningful, action-oriented cause marketing applications. We have a vision for social media that is aligned with companies around the world that are made up of people that care, and that are focused on growing their business and its positive impact on communities. Using our product, CafeGive Social, we have helped companies, agencies and nonprofits of all sizes connect with customers to build brand, enhance reputation, raise awareness and effect social change. Headquartered in Portland, Oregon, CafeGive is a privately held company. For more information visit CafeGive. (http://www.cafegive.com)