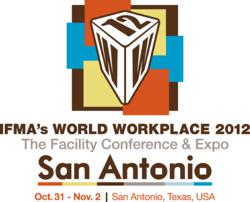 Austin, TX (PRWEB) September 27, 2012
faciliCAD®, provider of computer-aided facility management (CAFM) software, today announced that it will exhibit its new Version 5 software release at booth 442 during the International Facility Management Association (IFMA) World Workplace 2012 Conference & Expo, October 31 - November 2, 2012, at the Henry B. Gonzalez Convention Center in San Antonio, Texas.
World Workplace brings industry leaders from the world's top business and government organizations together with educators and exhibitors to analyze the trends and new products impacting today's workplace environment. The annual conference attracts an estimated 5,000 attendees from 40 countries, more than 2,000 companies, and more than 20-workplace related industries, as reported by IFMA.
Many people rely on internet search engines to research their next software acquisition but shopping for software at a tradeshow allows for a much more granular product comparison. When looking online, the shopper only sees what the vendor wants shown and oftentimes makes assumptions.
"The benefits of comparing software products at a tradeshow are being able to meet with multiple vendors in a very short time, seeing whether the software can perform the required functions specific to the shoppers' needs and getting a feel for the company behind the software based on meeting with their employees," said Wes Amann, National Sales for faciliCAD. "That kind of research cannot be done on the internet."
faciliCAD is set to showcase the latest version of its CAFM software solution, which offers improvements to the user interface, new visual reporting tools, and major enhancements in efficiency, functionality and design. The faciliCAD system is a user-friendly facility management tool that harnesses the power of AutoCAD® by adding FM-specific features linked to a powerful database and transforms typical CAD drawings into intelligent resources. Visitors to the faciliCAD booth will be able to see the product in action and meet with experts to discuss needs, exchange ideas, and learn the benefits of the easy-to-use software.
About faciliCAD, LLC
faciliCAD is a leading provider of computer-aided facility management (CAFM) software and solutions. faciliCAD is focused on providing our clients a best-in-class CAFM solution that is affordable to own, simple to implement, and easy to use. In addition to offering innovative facility management applications, faciliCAD provides expert training, support and consulting services.
faciliCAD's current install base ranges from small facilities managing 100,000 sq ft to Fortune 500 facilities managing over 5,000,000 sq ft. The types of facilities currently using faciliCAD include Offices, Healthcare, Manufacturing, Education, R&D, Power Plants and Government Agencies.
Headquartered in Austin, Texas, faciliCAD has been serving the facility management industry since 1991. For more information about faciliCAD, please visit http://www.facilicad.com or call 888-757-2236.