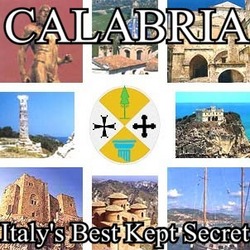 We are available from 8.00 a.m. to 10.00 p.m. - 7 days a week.
London, UK (PRWEB) October 9, 2007
At launch, new web site CalabriaBargainProperties.com is exciting news for thousands of potential buyers looking for the largest and most comprehensive selection of properties in Calabria. The site -- apart from having numerous affordable properties for Investors, Retirement, and Holiday Home seekers -- has lots of links about Calabria weather, food, history etc.
Calabria Bargain Properties it finally a company not with loads of links to many countries around the world and only a little knowledge about each of those countries. Calabria Bargain Properties only specializes in only one area - and that is Calabria Property.
According to Mike Bunning the owner of the company, "Calabria Bargain Properties offers a service that he believe is way beyond others, helping people to find the best, Property for sale in Italy" - it is not a 9 to 5 business, because he believes the majority of his customers need to talk to a representative in the evening and at weekends, so he says that, "We are available from 8.00 a.m. to 10.00 p.m. - 7 days a week."
Having been in the property business for 20 years, Mike is very much 'hands on', and has a real passion of Calabria, because he feels it is 'Italy's Best Kept Secret', because of its fabulous 500 miles of gorgeous beaches, its year-round weather, its huge appreciation potential and the high demand there for rentals. Its more than likely when you call the phone number it will be Mike answering the phone, and this could even be at 10.00 p.m. in the evening.
Calabria Bargain Properties offers properties on the East and West coast of Calabria, and has apartments, townhouses and villas, and also offers resale properties.
Although Calabria Bargain Properties has only been in business for 2 years, it is now one of the best options to find a Property in Calabria, Italy, its owner Mike Bunning returned after living in California for twenty-seven years, having spent 18 years there owning his own successful Estate Agent and Mortgage Company. At first they sold properties numerous countries around the world, but then realised the huge potential in the Calabrian market, and decided to only specialize there. They quickly have become the leading property specialist in Calabria.
Its unique one-on-one "No Cost Purchase Visits - Inspection trips to Italy" include free 4/5 star Hotel accommodation and refund of air fare on purchase. They offer independent legal and financial advice, and superb after sales service. All potential clients can obtain a wonderful free DVD, a colour brochure on Calabria and a free Calabria Handbook, you only need to contact Michael Bunning on +44 (0) 01933 356 6646 or visit his website on http://www.calabriabargainproperties.com
###